Unveiled at the Hannover Motor Show in September this year, Renault showcased the Renault EZ-PRO concept at the 2018 Paris Auto Show. The concept is the French manufacturer's take on an autonomous, last mile delivery concept featuring shared customizable robo-pods.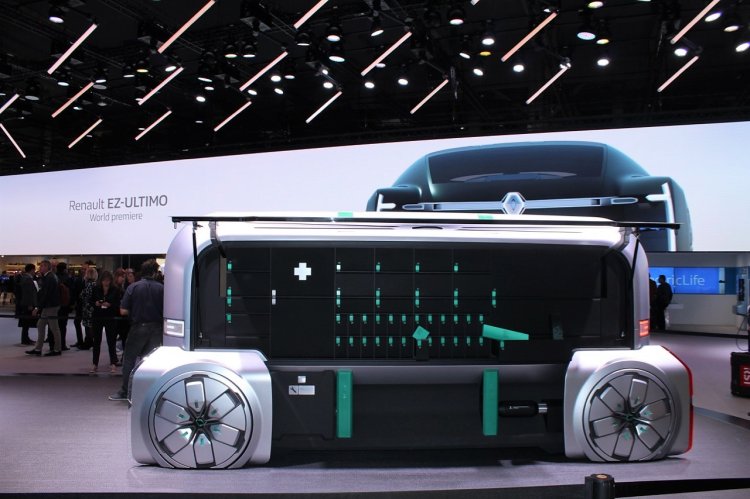 The company says that the professional delivery services are one of the biggest opportunities for the EZ-PRO, and that it sees a possibility of E-commerce services using the EZ-PRO for customers who require immediate delivery, especially in congested cities.
The consumer gets to choose precisely where, when and how to receive deliveries, and a convoy of EZ-PROs leave from the same hub. The pods either follow each other by platooning or can move independently and are managed by the same logistics operator. Each pod has its own paymaster and carries different types of goods and merchandise. A pod can make a series of deliveries for one online store and another series for a different store thereby increasing productivity.
According to Renault, last mile delivery makes up for 30 percent of traffic in cities, and the EZ-PRO can help minimize that by offering its autonomous technologies and shared shipping solutions and eliminating the need for more vehicles on the road, and parking hassles.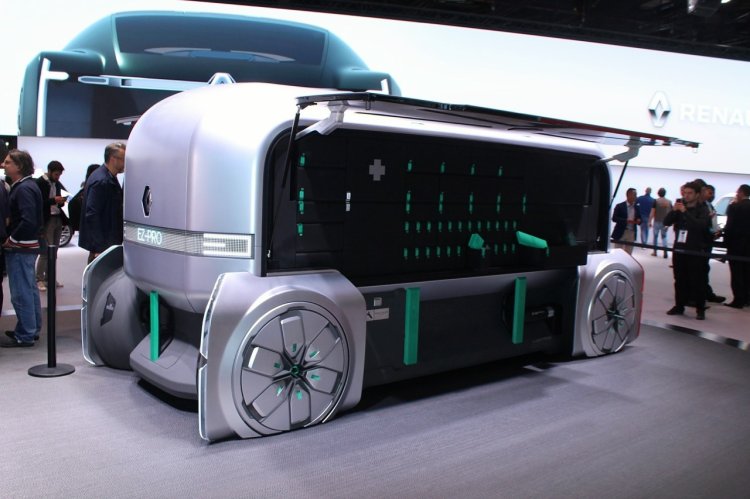 Also read: IAB reader captures Renault RBC (base Maruti Ertiga rival) on test [Video]
According to Renault, the satin finish of the bodywork, the wheel fairings, and the glossy appearance of the opening panels and reflective properties help to make the EZ-PRO unobtrusive in the cityscape. The EZ-PRO is powered by electricity, though the company did not go into the specifics of the system or powertrain.