On the 1st December, Romania's unification day was celebrated with the showcasing of specially modified variants of the Dacia Duster by the country's Ministry of Defense.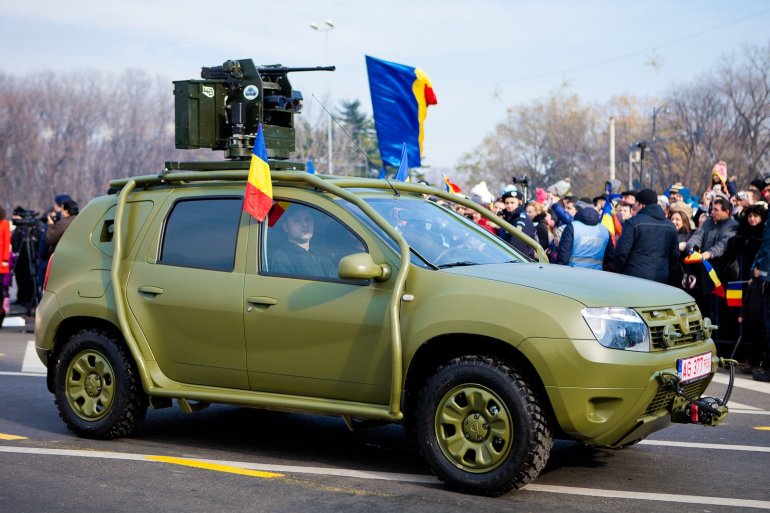 The highlight of the event was the Dacia Duster Army model driven at the parade which takes place under the Bucharest's Arch of Triumph monument every year. Modified by RTR, Renault's Romanian engineering center, the vehicle complies with NATO and Romanian Army standards.
The Dacia Duster Army is bulletproof and gets additional underbody protection for the engine, gearbox, fuel tank and rear differential. It is equipped with a removable winch, an anchoring system for air transport and is also capable to tow military trailers. Other features include black-out and camouflaged lighting system, and exterior power sockets of 12V and 24V.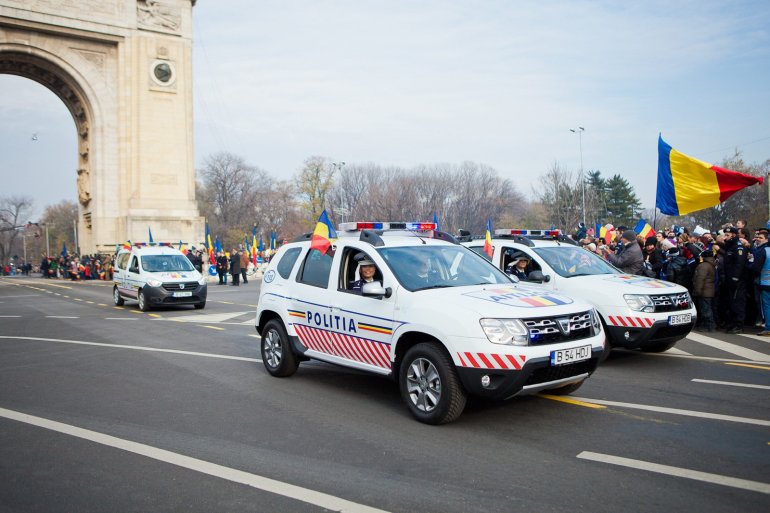 The highlight of the Army Duster is the roof mounted machine gun set atop a roll cage type structure. There is no information about the changes in the powertrain but with the added weight due to the armoured body and extra equipment, additional power would be a requirement.
Also present at the parade were the Duster "Politia" or Police vehicles based on the facelifted model. Other special models of the Duster belonged to "Politia De Fontiera" or the Border police, "Interventie CBRN" or Intervention for chemical, biological, radiological and nuclear attack, "Pompieri" or firefighters and "Jandarmeria" or the military branch of the police. These vehicles were fitted with special light and sound systems with their specific livery.
Dacia Duster special application vehicles - Image Gallery
[Source - CarScoops]