Romturingia built the first generation Dacia Duster (Renault Duster)'s pickup truck version (2013) before Renault (2015). Now, with the second generation model out in showrooms, the Romanian coachbuilder has outpaced the automaker again. YouTube channel MotorCarTube has put up a walkaround video detailing all-new pickup's exterior and interior.
Romturingia has built the 2018 Dacia Duster Pickup in a single-cab bodystyle. The company presented it at the IAA Hannover Commercial Vehicle Show last month. The pickup is equipped with wheel arch mouldings and side door protectors, both of which are a part of the Off-road pack available as an accessory for the SUV.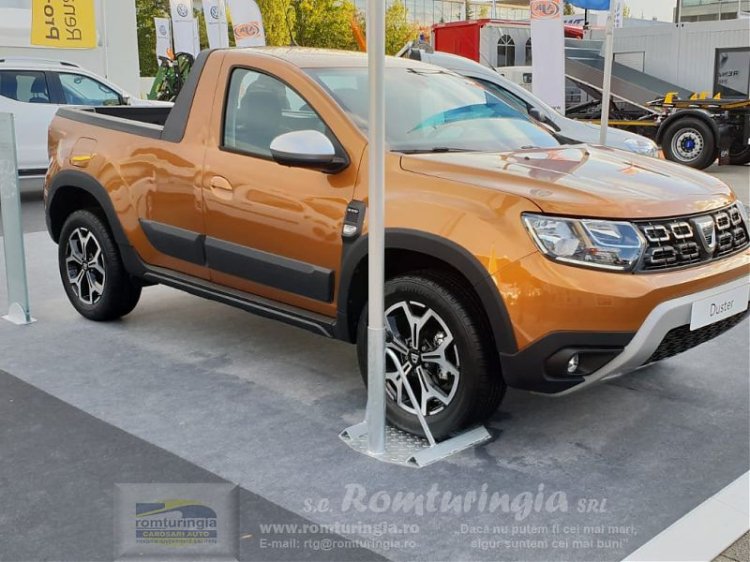 The custom-built 2018 Dacia Duster pickup's bed has a length of 1.7 metres, and it can carry a maximum load of 450 kg. There's "DUSTER" branding at the front of the bed. Under the hood is the 110 PS 1.5-litre dCi turbocharged four-cylinder diesel engine married to a 6-speed manual transmission. The pickup is equipped with a 4WD system.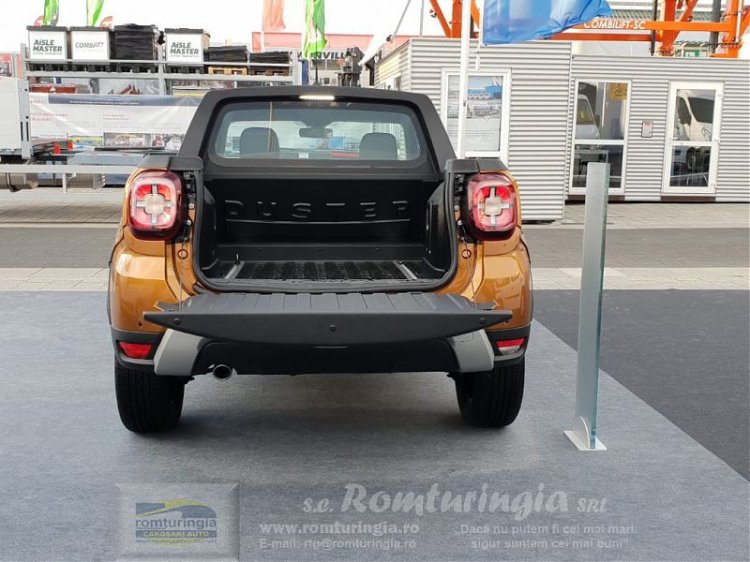 Also Read: Next-gen Dacia Sandero to be a C-segment hatchback
The Renault Duster Oroch is less than three years old at the moment, and it will live on for the foreseeable future in the current shape, with South Africa and Australia clamouring for an RHD model, capacity constraints not permitting. It's exclusive to the Latin American markets where it competes with the Fiat Toro. For now, Romturingia is the only source of the all-new pickup.