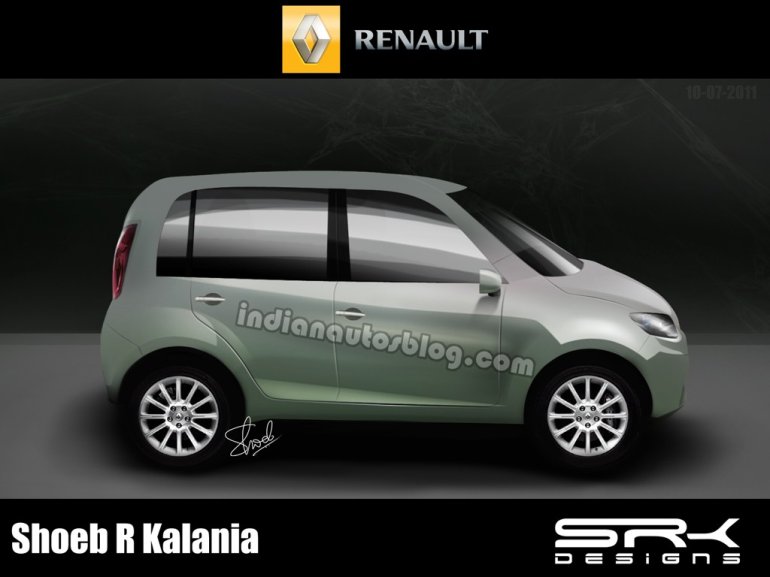 The Telegraph has reported that Renault's forthcoming hatchback for the B and B+ segment in India is codenamed B58. We have gone through details of the B+ hatchback on previous occasions. Here's a round up of what we know about this elusive city car -
1) Renault's B+ hatch sits on the V-Platform which underpins the Nissan Micra and upcoming Nissan Almera/Sunny/Global sedan
2) It will be powered by the same 1.2 3yl petrol/1.5 K9K diesel engine used on the Micra/Verito.
3) It could feature a tall boy design with the demeanor of a Suzuki WagonR (sells 12k-13k units month). Can Renault provide the Maruti buyer a stylish and more frugal alternative?
4) Design work was completed by Renault's design team at the Mumbai studio.
5) Unlike the Micra, there's no 28 year legacy for the Renault hatchback to honor and abide by. Its design and features will be suited better to Indian tastes, we hear.
6) The B58's branding is work in progress. It might not use an existing product's name from the international portfolio.
7) Teaming up with the Duster and a B+ segment sedan, the hatchback will form the lower half of the Renault India product line.
8) It will be an exhibit at the Auto Expo in New Delhi next year. Market introduction will take an additional three months.
9) The Polo, Swift and i20 will be on its hit list. For a relatively inexperienced company, it will take some time before it can achieve its goals.
10) The B58 has no connection to the Renault Clio, Twingo or Sandero.
Renault could be secretly working on another hatchback that sits under the V-Platform model to challenge the Altos and Santros in India. Renault plans to operate with 100 dealerships by the end of 2012 and is vying for a spot in the top 3 non-Indian automakers participating in India. Dacia is seen developing a series of low cost vehicles including a city car, MPV and the next gen Logan sedan. With slight alterations and clever badge engineering, these might be fit for the Indian market too post 2012.
[Source - Telegraphindia.com]