The Regal Raptor brand is brought to India by Fabulous & Beyond Motors.
Regal Raptor is set to supply its motorcycles to the police department of Hyderabad in the form of Fab Regal Raptor Police Legacy model. The Regal Raptor is sold in India by the Fabulous & Beyond Group based in Hyderabad.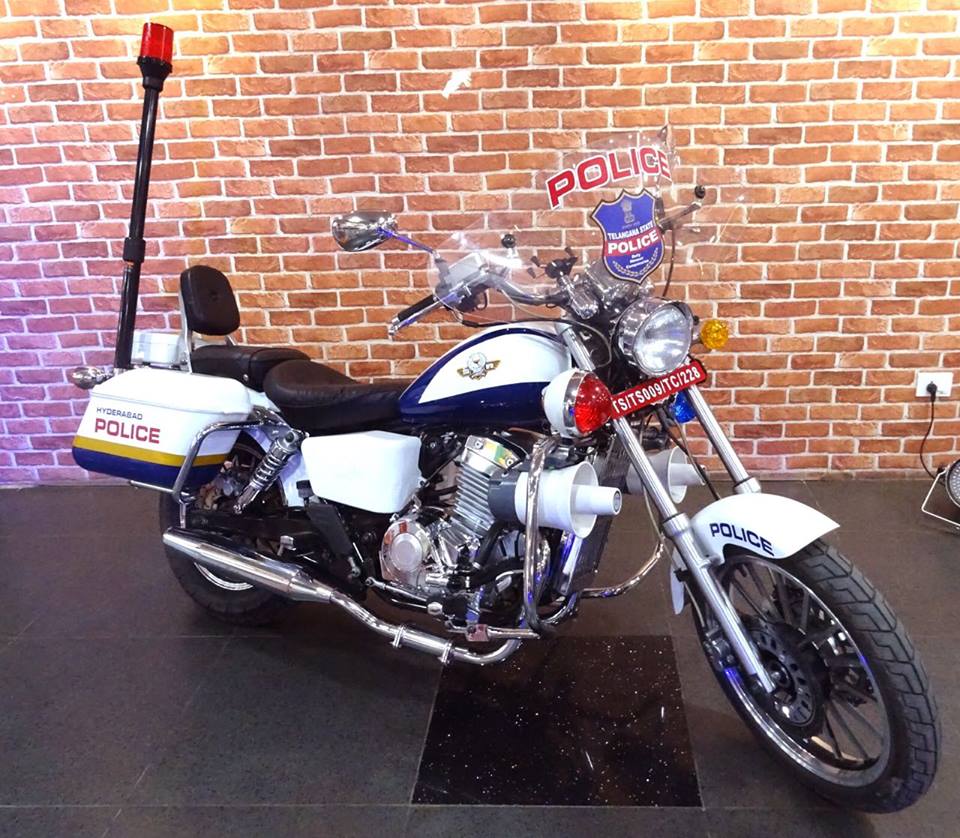 The Fab Regal Raptor Police Legacy model is designed specifically for the enforcement department. It aims to offer a faster mode of ride to reach a crime spot. The bike includes an integrated wireless PA system, GPS system for navigation and facility to view live CCTV /surveillance camera footage online.
The Fab Regal Raptor bikes will be integrated to the police control room to have mobile surveillance reach the necessary spot quickly. These bikes can be used by the bomb squad, traffic police patrolling, highway emergencies, fire department and police escorts for VVIPs.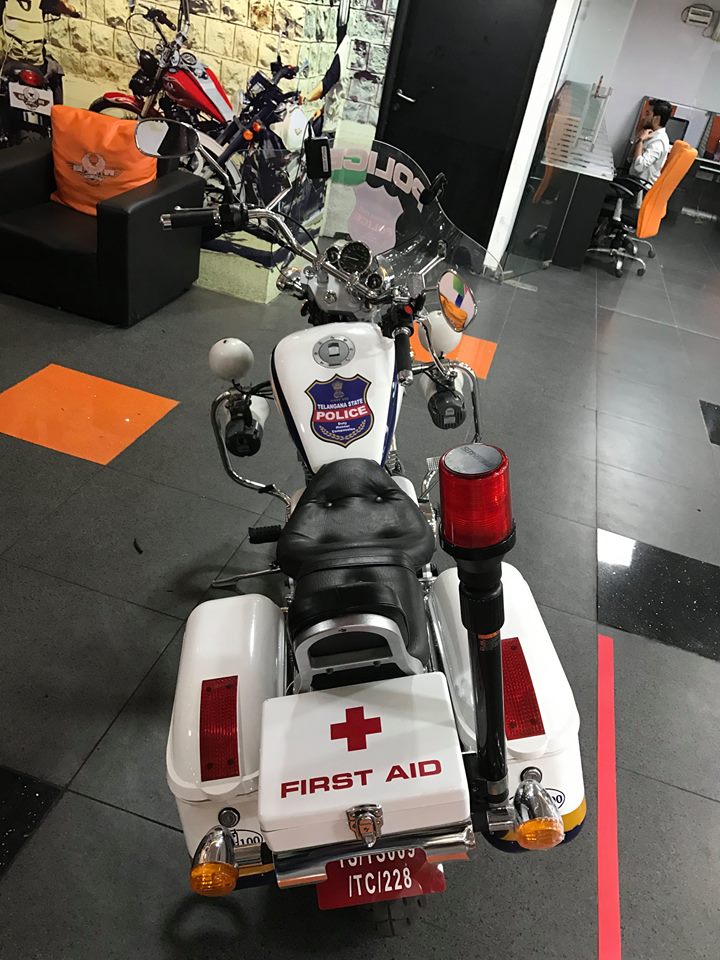 The bikes get a first aid box, lockable side boxes, disc brakes all around (300 mm front and 240 mm rear). The Fab Regal Raptor Police Legacy comes with a free one-year roadside assistance and a 7-year warranty.