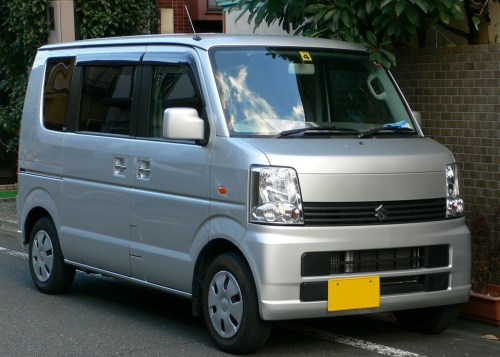 Suzuki Every - Air con problems could cause fire
Barely few days after IAB remarked that more recalls are expected (Read - Now Hyundai recall the Sonata in US and Korea), the industry appears to be proving us right.
If you look at the faults that we have seen over these recalls, a majority of them are to do with systems or designs that have become complex with technology advancement or generations. To categorize these -
1/ Honda - Airbags, Power windows
2/ Toyota - Steering, Braking and Accelerator pedal design
3/ Suzuki - Fuel pump gaskets (A-Star / Alto)
4/ BMW  - insufficient bonding on windshield (X5 & X6)
(we tried to elicit some information on the BMW X5 & X6 2010 recall from BMW India officials, but the only answer from them was "What recall?, we are not aware of any". Anyways, we like to spread the news, and so for the record, visit the NHTSA recall summary HERE)
5/ Hyundai - Door latches (Sonata YF)
6/ Ford India - Air con (there is news of it happening here in India with the Fiesta models. This is speculative, but could be heading the manner in which Maruti Suzuki have handled the A-Star)
This raises three questions -
A/ Are testing methods for new technologies and mechanical designs insufficient? Is it a case of car makers compromising on passenger safety in a race to introduce new technology and designs in the market?
B/ Are existing safety/ testing regulations inadequate? We know of the stringent crash tests (like Euro NCAP, incidentally this rewards cars that employ electronic stability control and speed control) but what about technologies like the air con and steering systems? Is it time to create a regulation on these designs?
C/ Can mechanical designs and technologies such as Airbags, ABS, ESP etc be standardized? Take F1 for example. The McLaren ECU is standardized for all teams. This helps F1 and FIA regulate all cars. In my opinion standardization is the way to the future. It reduces development and testing costs. All manufacturers can then compete on the actual competitive factors of automobiles (i.e Product design, engine performance and value proposition). Just a thought to car makers.
The latest is from Japan with Suzuki, Nissan and Daihatsu recalling about 500,000 vehicles. Suzuki is recalling 432,000 small vans ("Every" model manufactured between 2005 and 2009) to correct a potential fault in the air conditioning system. The fault could result in a fire, which has already been reported in two cases. Suzuki have also received 85 complaints. This recall also includes the Mazda Scrum built by Suzuki for Mazda. The company in its statement said -
We sincerely apologize to users for causing inconvenience
Daihatsu have announced the recall of 60,000 vehicles in Japan to rectify faulty airbags. Unlike the recall by Honda, where the airbags could rupture and cause metal fragments to harm passengers, the fault with Daihatsu system is an untimely or accidental inflation. Meaning the airbags could inflate in circumstances that do not involve a collision or accident. Two such complaints have been noted.
Nissan notified the transport ministry in Japan of the decision to recall 76,000 vehicles to repair poorly fixed electrical wiring. This is said to cause an engine kill and putting the vehicle and passengers at extreme risk. Imagine driving on the highway and suddenly the engine stops. It would even be difficult to pull over as the loss of engine power could cut off the power/ electrical steering as well. While no accidents have been reported the company notified that it has received 161 complaints.
Source - Industry Week
Image Courtesy - Suzuki Pics