Michael, a 56-year-old avid motorcyclist and Royal Enfield dealer from Germany, had his first experience with Royal Enfield motorcycles when he visited India with his wife. As someone who spent his life riding performance motorcycles in his homeland, Michael wasn't too keen on the thumpers.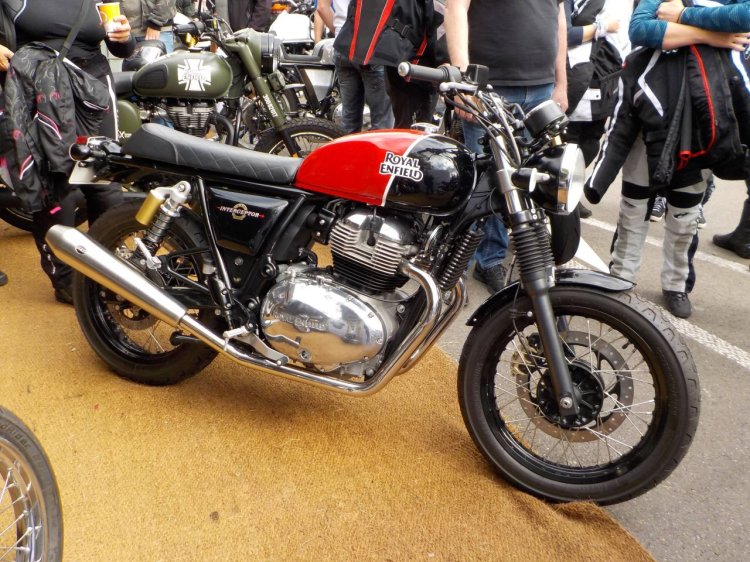 Also read: IAB reader spots the Royal Enfield Interceptor INT 650 in Bengaluru
However, the road trip in India changed his perspective of the brand, and he decided to bring home a Royal Enfield motorcycle as soon as he returned to Germany. He was smitten, so much so that he owns a franchise for RE in Germany now.
In November last year, Michael got a chance to check out the Royal Enfield Interceptor INT 650 and the Continental GT 650 at the EICMA motorcycle exhibition. On September 2, he again got a chance to check out the production-spec models at the 2018 Glemseck 101 motoring event in Germany.
Today Michael shares his first look experience of the production-spec Royal Enfield Interceptor INT 650 and the Continental GT 650 with IAB.
"I loved them straight away," he said, in his mail to IAB. "The design is for the Retro bike lover exactly like it should be. In Italy, we were allowed to sit on the motorcycle to have a look and feeling. Sitting on it made me feel at home and I knew I will like the bike."
Michael further added, "It's well worth the wait. I talked to one of the Royal Enfield managers, and he told me that he rode it in India for tests. After some modifications to the very early models, they said that the motorcycles should run very smooth and accelerate perfectly."
He even got an opportunity to hear the exhaust note of the new Royal Enfield 650s. Speaking about the NVH levels from the new 648 cc parallel twin cylinder, SOHC, air-cooled, fuel injected motor, Michael said, "It felt smooth with almost no noises that you might have heard on the Royal Enfield Classic 500 or the Himalayan. I was very impressed and had Goosebumps when revving the engine. We will get aftermarket mufflers, like the ones in the pictures but the strict emission controls will be a costlier upgrade."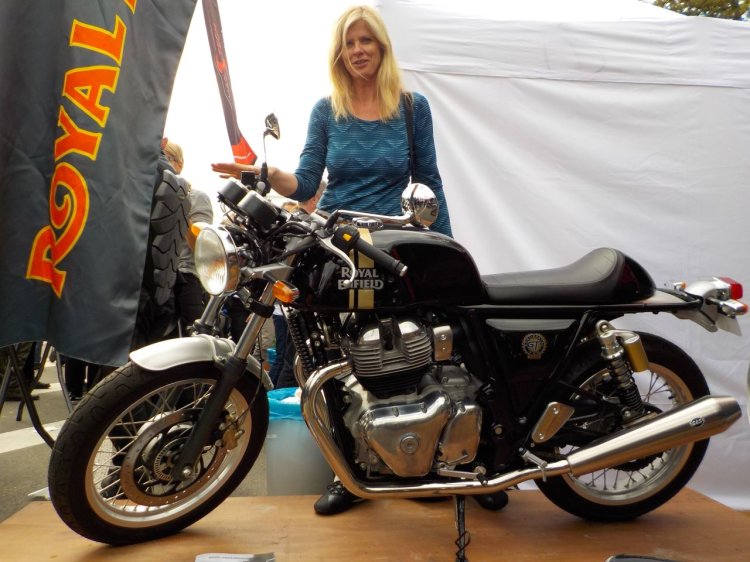 Also read: Former Triumph Motorcycle India MD, Vimal Sumbly, joins Royal Enfield
As reported, Royal Enfield will launch the Interceptor INT 650 and the Continental GT 650 in the Indian, as well as the global markets in Q3 of FY2018-19. New report, filed on September 5, states that the upcoming 650 duo could be priced at INR 3 lakh (ex-showroom).