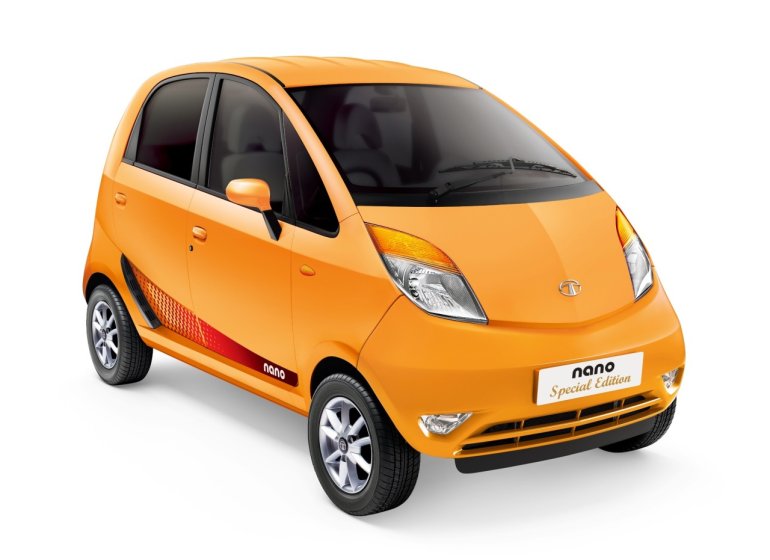 A vision of a visionary – the Tata Nano was certainly the apple of the eye for Mr. Ratan Tata. His dream of providing a motorcyclist with a safer mode of transport may have not clicked with the audience but he is not the sort of a man who would give up that easily.
Ratan Tata thinks that the Tata Nano needs a fresh breath of life to realize its full potential. According to the man himself, the Tata Nano failed because of the following reasons –
The turmoil in West Bengal led to many delays in the Nano project. The first car was supposed to be rolled out of Singur but it eventually rolled out of the Pantnagar factory in Uttarakhand, a whole year late from the time it was planned.
All the delays in the Nano project eventually jacked up the price of the car. It was supposed to cost one lakh but it eventually started touching two lakhs.
The next problem was the booking process. The lottery based booking process restricted the original number of orders to 1,00,000. By the time the Sanand plant was up to full capacity, the momentum was lost.
Last but not the least was the marketing and distribution effort. Tata Motors did not have a proper marketing plan in place to market the Nano. They did not have a proper advertizing budget, neither did they have an established semi-urban and rural distribution channels.
However, the ex head honcho of Tata Motors (Mr. Cyrus Mistry has been recently appointed as the Chairman of Tata Motors) has started work on revitalizing the Tata Nano. Tata Motors is working on a refreshed Nano to make sure that it succeeds in its second life. The marketing team is also working on focused initiatives to increase reach and penetration for the Nano.
Given the option, what would you change about the Tata Nano?
[Source: Economictimes.Indiatimes.com]