The video shows the 550 hp SUV's dynamic abilities.
A Sports Utlity Vehicle (or SUV) and a lot of power might be a good recipe for highway runs, but what happens when it's taken to a race-track? Thankfully it's the year 2014, and we have more well-handling SUVs than ever. The Range Rover Sport is one of them, but its more focussed SVR version has what it takes to tear the track but without hitting the Armco barriers.
[Can't see the video? Head over to YouTube.]
A recently released video by Land Rover showcases the Range Rover Sport SVR being driven around the Rockingham circuit, doing drifts, and eventually sliding on the tarmac with the steering on opposite lock. The footage comes with JLR's Mike Cross talking about the various systems present on the SVR that help the vehicle stay in shape but without robbing the driver off the fun.
The Range Rover Sport SVR fettled by JLR's Special Vehicle Operation division is the fastest production SUV around the famed Nurburgring Nordschliefe circuit with a lap time of 8 min 14 seconds. It's powered by a 5-litre supercharged V8 petrol engine that makes a maximum power of 542 hp and 680 Nm of torque, mated to an 8-speed automatic transmission and a four-wheel drive system. The SUV can do 0-100 km/h in just 4.5 seconds, while its top speed is restricted to 259.2 km/h.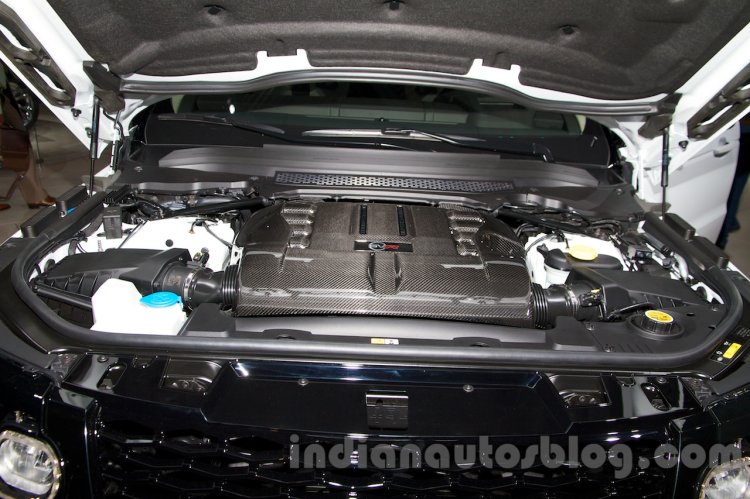 Also read: Range Rover Evoque Convertible spotted testing
The slow motion hooning in the video comes courtesy of a dynamic active rear locking differential, a torque vectoring system, sports suspension, an adaptive dynamics system, and an active roll system. The SVR version also boasts Brembo brakes all around.