More details will be released later this year.
Land Rover said today that the Range Rover Evoque Convertible has been approved for production.
Showcased as a concept at the Geneva Motor Show 2012, the company's design director Gerry McGoven told IAB in Feb 2014 that the business profile of the Evoque was under study, and that the convertible may "suddenly appear" on the market.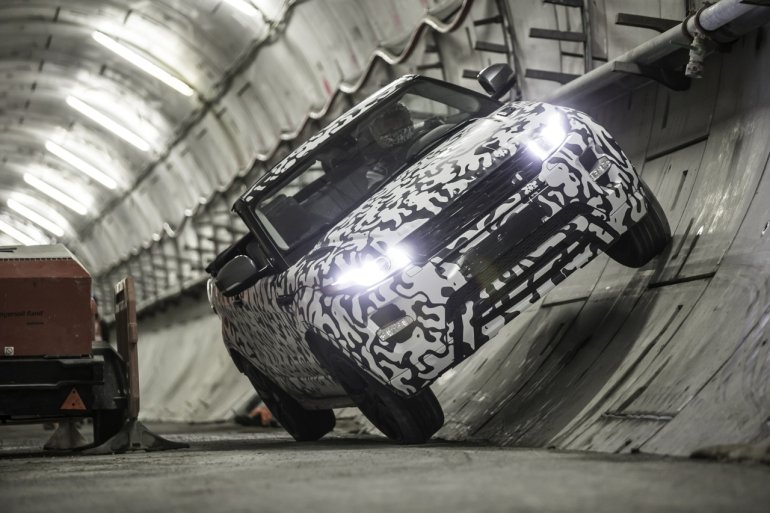 Further details about the "premium compact SUV Convertible" will be announced later this year. The car will be made alongside the five-door and three-door versions at the Halewood plant in the UK and reach showrooms in 2016.
In the brief statement, the company also said that the test mule of the Evoque convertible is the first vehicle to have been driven through the Crossrail tunnels below London.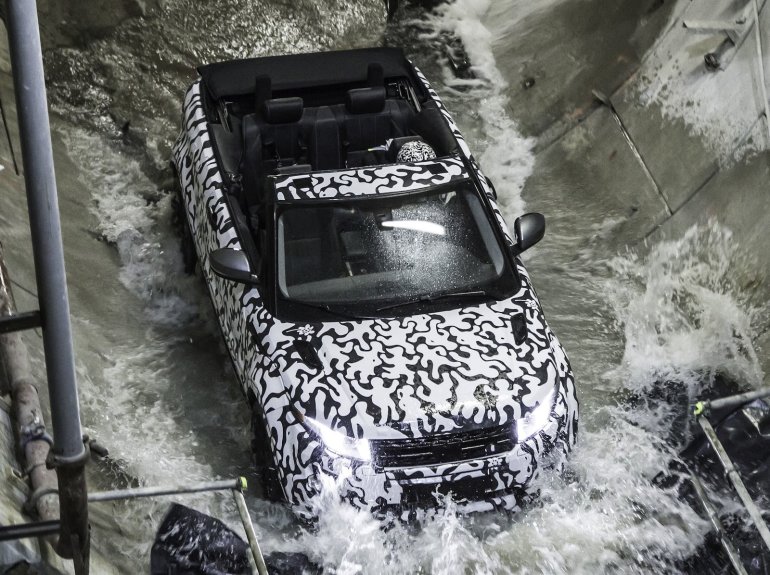 The Range Rover Evoque is retailed in 177 global markets. Since sales began in 2011, 391,308 units have been sold.
Range Rover Evoque Convertible - Press Release
[Head to Slideshare if you can't see the press release above.]