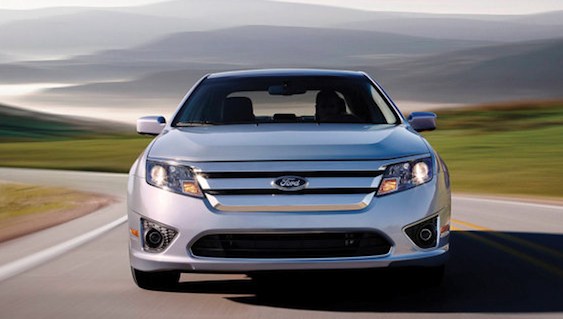 Some Ford Fusion hybrids have braking issues which will be rectified
If you think hybrids are the future of automobiles, hit your "Brakes" and wait. Over the last few months we witnessed the massive recall of Toyota vehicles in the US and UK to fix faulty accelerator pedals. This is followed by Honda's recall of its City and Jazz models across many countries to fix faulty electronic windows switches on the driver's door.
The latest cause of worry is one of Toyota's best selling cars in the US - the Prius. Toyota has acknowledged a problem with the brakes on the Prius. The hybrid Prius has an advanced regenerative braking system that converts kinetic energy to electrical energy. Apparently, the problem is caused by a glitch in the brake software that has forced the company to issue a massive recall of 270,000 Prius vehicles in US and Japan.
Well, Toyota is not alone. It appears that one of the other best selling hybrid cars might have an problem as well. Ford  has launched a "Customer Satisfaction Program" aimed specifically for Ford Fusion Hybrid (sedan, not connected with the Fusion sold in India) customers. Cars manufactured prior to Oct 17, 2009 will receive a free software update to reduce the chances of a brake failure. Ford has not acknowledged a fault with the braking system on the Fusion hybrid, but indicates that the customers might experience a "different brake feel" due to the switch between the electronic and hydraulic brake systems.
Every car or technology has a learning curve. Perfection (especially Quality) can only be achieved over time and generations. Hybrid technology is one such case. While recalls have an adverse impact on the company's image, it provides an opportunity for other car makers to look back at their technology and improve it if necessary.
Source - Green Car Report