Toyota is showcasing a Rally-spec Toyota Fortuner at GIIAS 2018. This show model is the TRD Indonesia, and TTI (Toyota Team Indonesia)'s Toyota Fortuner that was modified for the Federal Vessel Asia Cross Country Rally 2017 (FVACCR).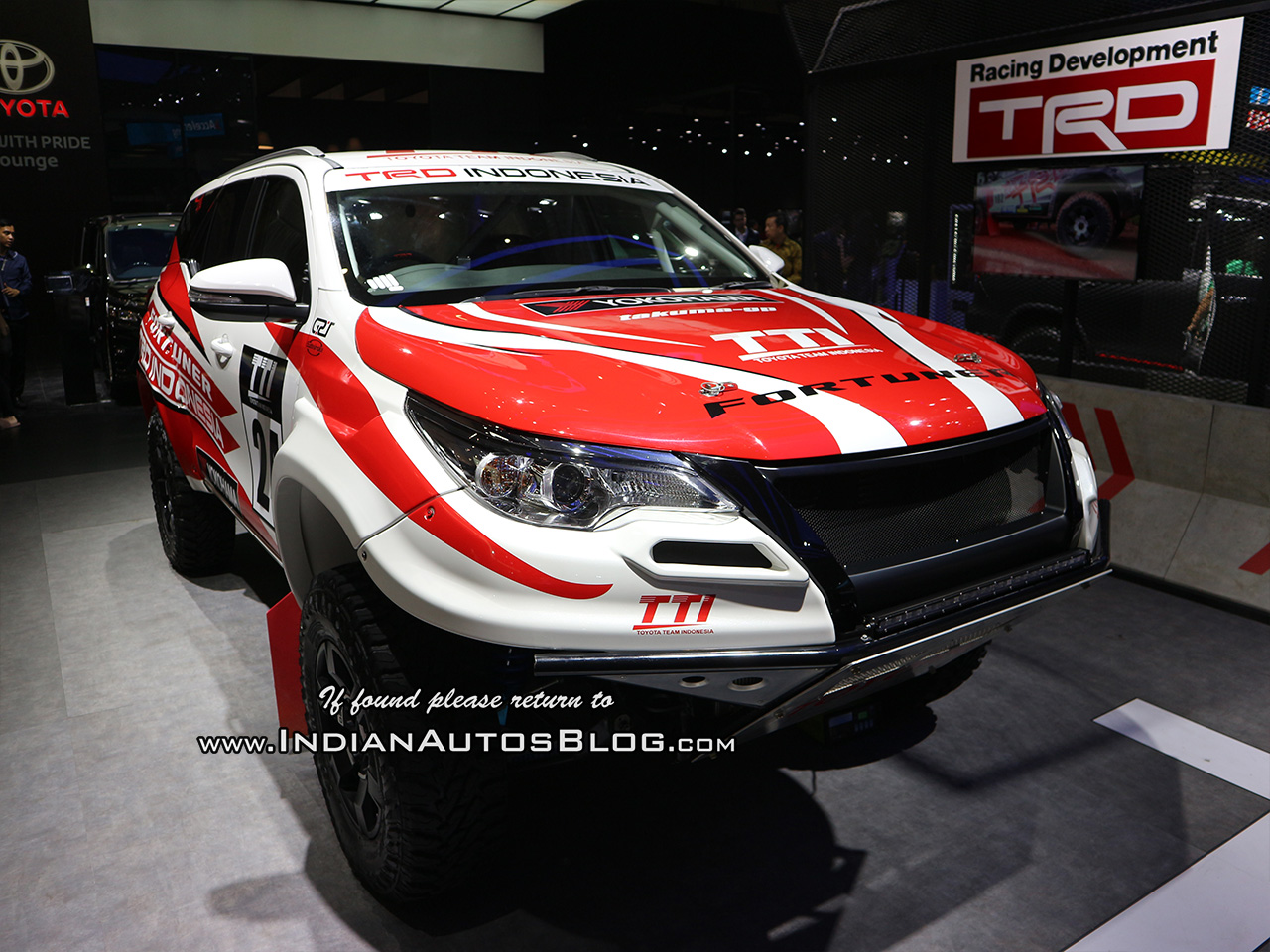 The rally-spec Toyota Fortuner has plenty of changes to suit the demanding nature of rallies. From the radiator grille to the hood wheels, tyres and fenders - all have substantial modifications. The rally-spec Toyota Fortuner has a raised suspension, large skid plate, off-road front bumper and high-power LED light bar at the front among other rally mods. It sports red and white-themed livery.
Inside, the rally-spec Toyota Fortuner has a roll cage, TRD racing steering wheel, Sparco racing seats and a modified centre console with what looks like analogue gauge clusters, and other bits you'd typically see in any rally vehicle.
The rally spec Fortuner is powered by the 2GD-FTV 2.4-litre diesel engine which receives a bigger turbocharger and new exhaust system. From media reports, it is understood that the SUV makes 310 hp and 750 Nm, paired to a 6-speed automatic transmission.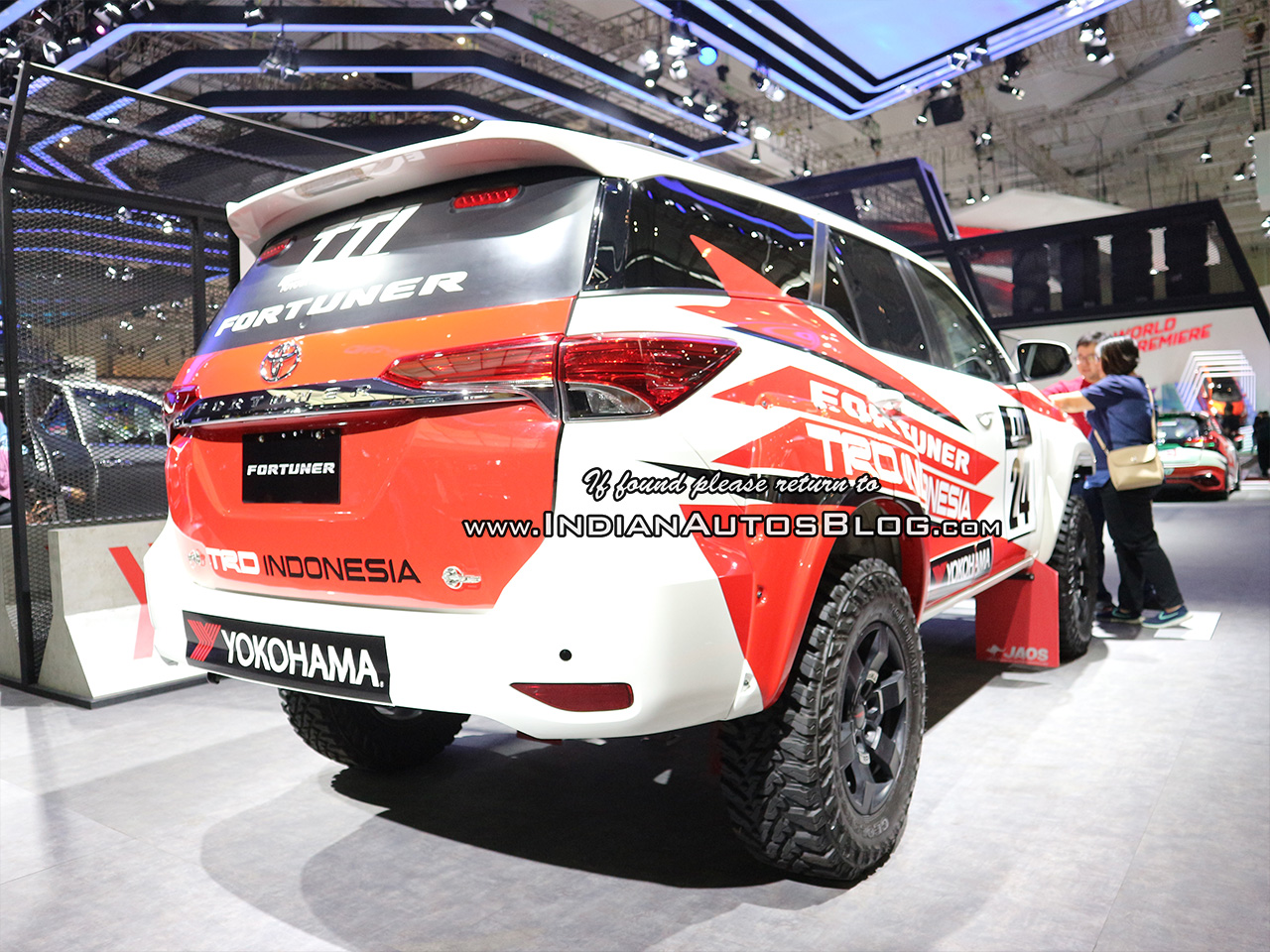 Also See: Toyota Yaris TRD Sportivo edition showcased at GIIAS 2018
The stock Fortuner diesel model is available in 6-MT RWD, 6-AT RWD and 6-AT 4WD configurations. The four-cylinder diesel engine produces 149.6 PS at 3,400 rpm and 40.8 kg.m (400 Nm) of torque at 1,600-2,000 rpm.
[Source - Thanks to Cintamobil.com for the photos!]