At the Geneva Motor Show last week, we sat down with two key Qoros executives, Mr. Stefano Villanti, Executive Director of Sales, Service, Marketing and Product Strategy, and Mr. Roger Malkusson, Executive Director of Vehicle integration to ask them what led to the creation of Qoros and what their 'Big Picture' is.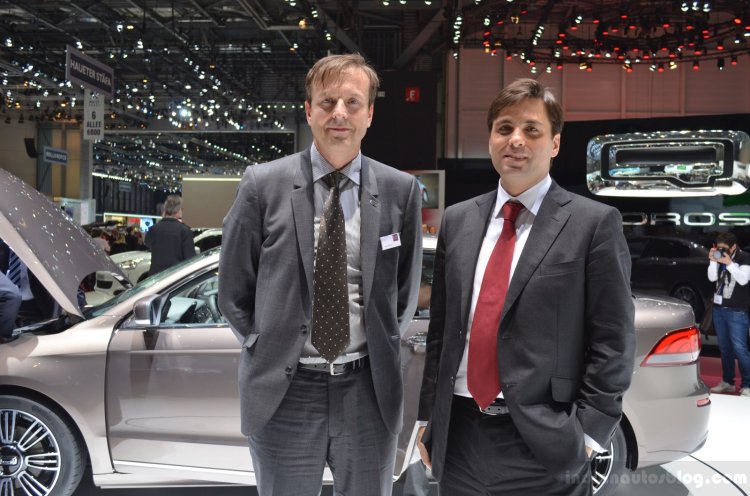 Regular Indian Autos Blog readers need no recap about Qoros which is a 50:50 joint venture between Chery, an established Chinese car company in the domestic market that is widely expanding operations outside China and is also JLR's JV partner in China, and Israel Corp, Israel's largest holding company.
Abbreviations -
IAB - Indian Autos Blog
SV - Mr. Stefano Villanti
RM - Mr. Roger Malkusson
IAB - We read that behind the design and engineering of Qoros cars, there was a lot of German influence. Is that true?
SV : We basically wanted to develop a competitive car in China. China is a global market and is open to all major OEM's. So an evolutionary approach where you start trying and you get there isn't going to work. So from the beginning you've got to develop a competitive, state of the art car. Now there is only one way for doing that. The only way is bring together people with lot of years of experience and bring them together to create a state of the art product. That's what we did. The natural conclusion is we cannot start with a bad product, we have to start with an international product.
IAB - With respect to platform, developing a platform is a very expensive thing to do. What was your starting point?
RM : When you start developing a platform, you've to understand the bandwidth. So before we started the engineering work, we decided which are the variants we should build on this platform. We've to think about modularity but we can't do that if we don't know the bandwidth. But after we got the understanding, we started work and we've a base platform which is on the sedan that you see here. Then we've models that we'll add to the platform depending on the different variants. We need to have a couple of variants on one platform to have volumes. IAB - So you've an estate, a sedan and a pseudo crossover.
RM: We'll have 5-6 different variants on this platform. Different height, length… that was the knowledge we had before we started work on the platform.
IAB - I still notice that you've the word 'Concept' on two of your show cars. They look production ready though.
RM: Exactly. They're concept cars, Two or three more cars we haven't developed, maybe 50% or 75% already is done. The one you see here is maybe 90% ready. But then we've 2-3 more which is between 25-75% ready.
IAB - So you're going to be launching it in China…
SV: In China and Europe this year.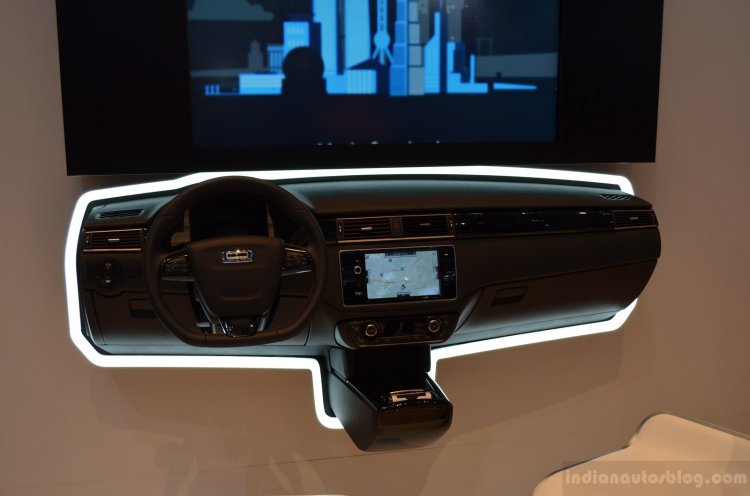 IAB - You're going in a phased manner?
SV: In China, we launch basically with 60 point of sales and we quickly increase by beginning of next year to 120. And we keep increasing. In Europe we start with small eastern European markets with the sedan and over there also we'll gradually increase by going to Western Europe by the end of 2014/beginning of 2015.
IAB - Do you see markets for these cars in countries like India, Brazil and Russia?
SV: Yes we do. We're making studies for RHD because it is a significant investment and we're looking at all the opportunities. India is a huge market but in this class of car the numbers are not huge. Brazil is very big.
IAB - In Europe who do you benchmark your cars against?
SV: Basically this is a C segment car. We don't have a specific benchmark. If you see the car, its not similar to anything that you see. It's basically a D segment interior in a C segment size car.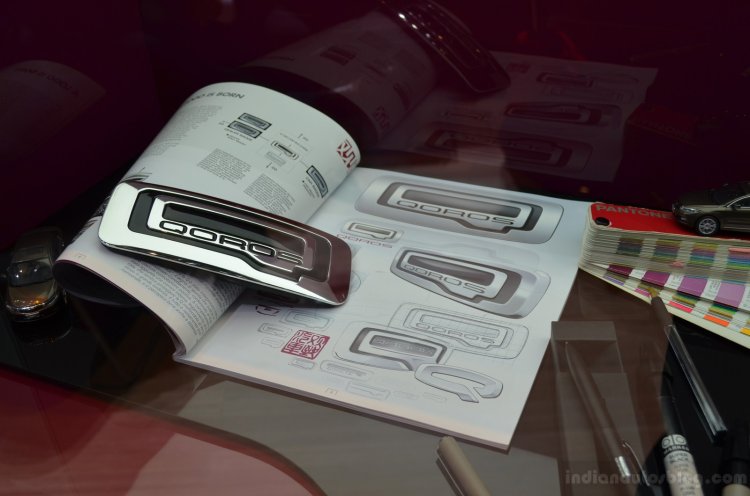 IAB - I've to ask you about the crossover segment. As you know B and C sized crossovers are increasing footprint worldwide. Are these part of the 6 models that you've announced?
RM: Yes. The Cross 3 Hybrid is a C segment car. Part of the strategy is that we're able to raise some of the variants higher than the sedan. We can easily do it without much of an investment. When it comes to going down/up in a segment, we'll have a second platform. But we've not decided yet if we should go up or we should go down. That's the decision we've to take. When I talk about the bandwidth of the platform, part of it is to enable the platform to have different heights because as you said, the customer likes the crossover and the SUV's.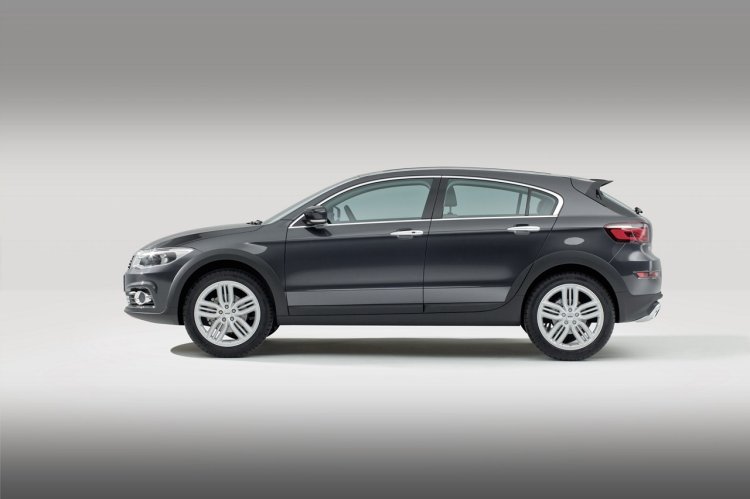 IAB - With respect to the powertrains, are these your own engines? Or are they outsourced?
RM: We're working together with AVL which is a very highly capable engine manufacturing company in Europe (Austria). We're working together with Bosch. So when we go to China and Europe we'll have 1.6-liter VVT and 1.6-liter VVT turbo engines.
IAB - What about diesel power?
RM: Diesel is currently not in the plan. But we're considering whether we should have this in the European market. Diesel doesn't exist in China. But we'll see.
IAB - When can we expect these cars to launch?
SV: End of this year we'll have the sedan and every 6-12 months we'll launch a new product.
IAB - Which direction will you take going forward with respect to mobility solutions?
RM: We're working heavily with different type of hybrid technologies. We've an electrical all wheel drive system which we like because mechanical AWD has the mass and this is an AWD on demand basically. You can boost the acceleration.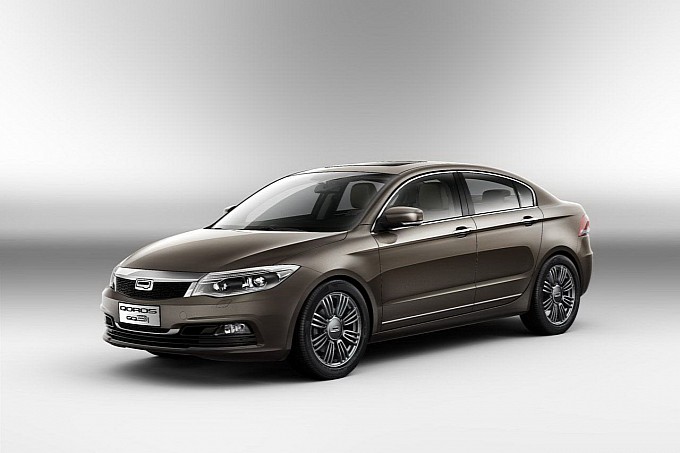 IAB - Where is your design studio located?
SV: It is located in Munich where we've got a lot of our suppliers and network.
IAB - Are you looking for any joint ventures with respect to manufacturing these cars outside China?
SV: For now we're talking about cars that are manufactured in China. The future will be an opportunistic approach.
IAB - What is the pricing going to be like for the sedan in the European market?
SV: We'll start well under 20,000 Euros. Its not going to be the cheapest car, but at 20,000 EUR its got an appeal for a lot of customers with LED tech, a better braking system and touchscreen infotainment.
IAB - What will be the flagship of the Qoros range?
SV: A 4x4 SUV that you don't see here. It is going to be a C Segment SUV.
RM: We'll have the same turbocharged engine (1.6L) in that vehicle. We're working on new engines in a reasonably short period of time we'll have TDI engines (Turbocharged Direct Injection), 1.2 -liter 3 cylinder and 1.6-liter 4 cylinder engines. The 1.2 and 1.6 are also AVL tech and very much Qoros-unique engines.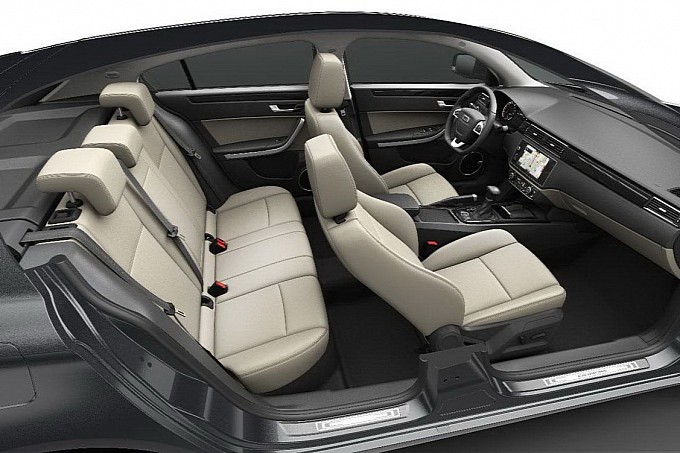 IAB - With respect to the retail, how are you going to convince your customers?
SV: The first point is making sure that customers go to the retail place. So you need to go where other OEM's are or try to put boutique stores in crowded places. The second thing is to create an experience where they can touch and feel the car. Because, being a new Chinese car, trust is something you've to earn. That's what we're going to do. The third challenge is that there is a frequent migration of Chinese salesmen to other brands. So to ensure quality, you've to standardize your processes in a clear and modern way. And make sure that the store almost looks like a website. You can do it yourself without asking anyone.
IAB - So what about the factory that makes these cars?
SV: There will be a factory with 150,000 units annual capacity which has already started production, now at about 55 trial cars.
RM: In the first phase we've 150,000 cars and in the second phase we'll have 450,000 units. It is located in Changshu province, a two hour drive from Shanghai.
IAB - What about the aspect of warranty?
SV: We clearly have a competitive warranty. Clearly as a new entrant, we have to put the money where the mouth is. Kia's warranty strategy has been very successful in Europe. And we're not afraid of having extended warranty. We're confident of the quality of our products.
IAB - What is the big picture of Qoros?
SV: We're creating a global car, an international car from China. The only possible way we could do something like this is to create an international company. So that is what we want to do. We want to create an international Chinese company that brings specific Chinese innovation for the urban cities and the young generation. We're creating a product of different value potential compared to the products you see on the market.