Features minimal cosmetic changes.
At the Alami Proton 2015, Proton has unveiled the Proton Iriz Active "Mk2" concept, following the Active's debut at last year's show.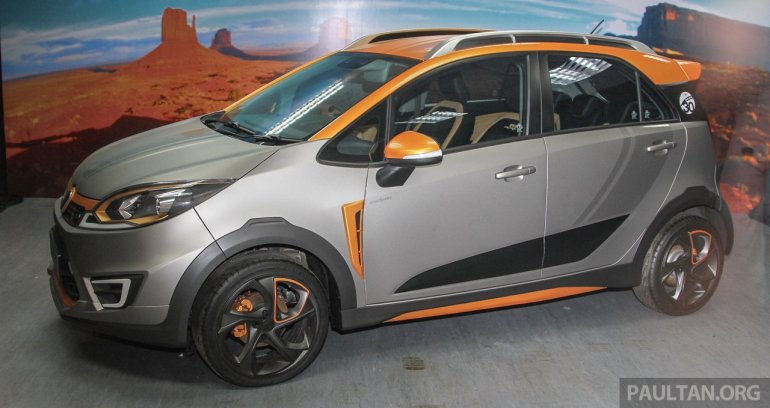 The second version has minimal cosmetic changes, which include updated body decals, 30th anniversary logo, and updated 17 inch alloy wheels. It also gets a redesigned pair of roof rails, although it will only be featured in the concept's product video.
The Proton Iriz Active concept previews a mini pseudo crossover that is based on the Proton Iriz. The concept has a 30 mm higher ground clearance than the regular hatchback, and features extra body plastic cladding for a rugged look.
The first concept came with an orange-and-black leather upholstery, a 13.3-inch infotainment touchscreen, a 12.3 inch HD digital instrument cluster, a live rear-view monitor (replacing the mirror), a wireless smartphone charging system and an integrated air purifier. Autonomous emergency braking was also part of the kit.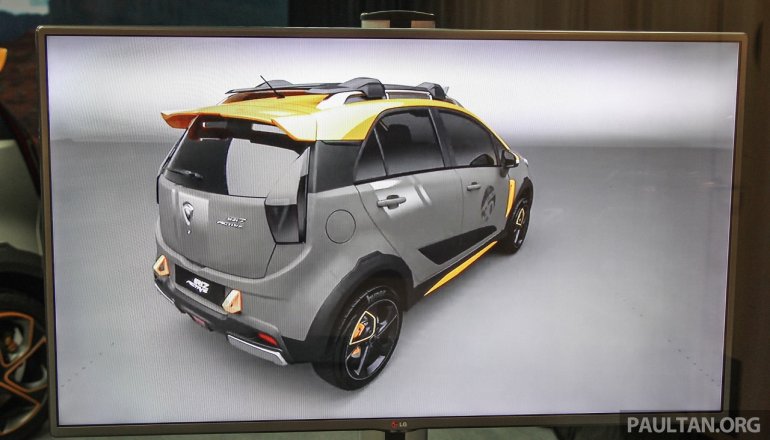 The pseudo-crossover concept accompanied the Proton pick-up truck concept, 2016 Proton Perdana, and an "Evolution of the Perdana" showcase, at the event.
[Source: Paultan]