According to Brazilian media reports, the production version of the VW Taigun compact SUV will make its world premiere at the Sao Paulo Motor Show in October. A near production concept was unveiled at 2012 Sao Polo Motor Show and its slightly modified version was showcased at the Auto Expo this year.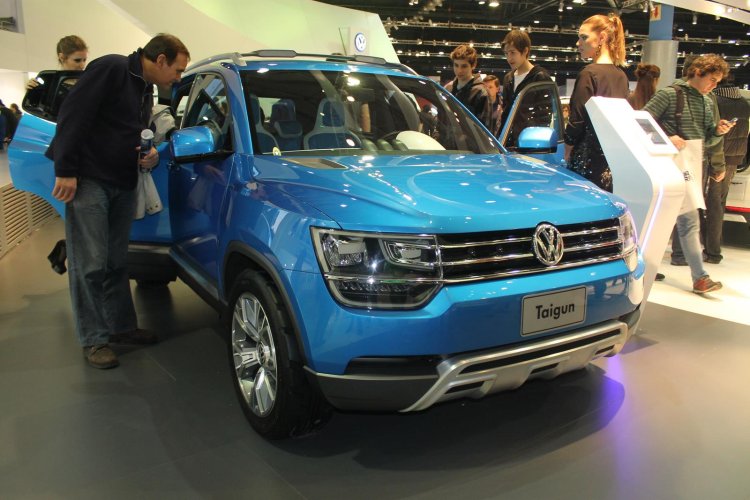 With its compact dimensions (3,858 mm in length, 1,727mm in width, 1,570mm in height and 2,469mm in wheelbase), the Taigun will aim squarely at the Ford EcoSport. Other competitors include Renault Duster and the Peugeot 2008.
Autodata.com.br reports that VW Brazil would have a bi-fuel vesion (runs on ethanol and petrol) of its 1.0-litre three-cylinder TSI engine in the mini SUV. The engine is reported to have power output in the vicinity of 110 PS.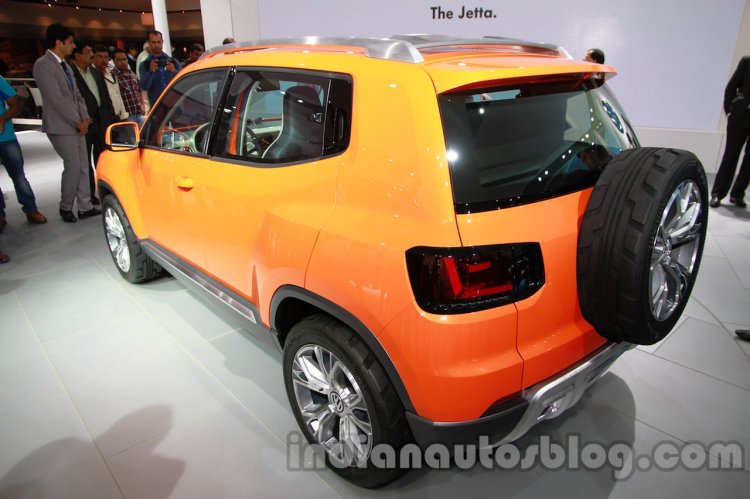 The turbocharger and other critical peripherals for the new bi-fuel TSI motor would be localized at VW Brazil's engine plant in Sao Carlos, near Sao Paulo. Details on the transmission options are not reported.
The international spec Taigun would be powered by the regular 1.0-litre TSI, challenging Ford's award winning 1.0-litre EcoBoost that powers the EcoSport and its stablemates.
The VW Taigun will go on sale first in Brazil next year, as per the report.
[Source: Autodata.com.br]