Update - Nissan has released the second teaser clip of the showroom-ready Nissan Lannia that debuts in Shanghai on April 20.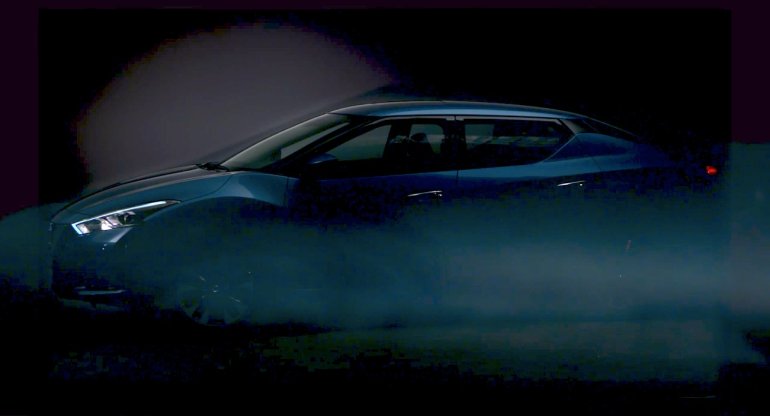 From what is visible in the clip, the youth-generation targeted sedan has push button start, CVT, auto climate control, red contrast seat top-stitching and cabin accents, and LED-infused headlamp. The design follows the tone set by the Maxima with a high rear deck, 'floating-roof' effect, and a streamlined daylight opening.
[Direct Youtube Link]
April 10, 2015
Design will draw influence from the Lannia concept.
Nissan has confirmed that the production-spec Lannia will be unveiled at the Auto Shanghai 2015 that starts on April 20, and has posted an image and video teasers of the car. It was first previewed as the Friend-ME concept way back in 2013 (was also presented at Auto Expo 2014), followed by the Lannia concept a year later.
[Direct Youtube Link]
Judging by the concept model and the edited teaser, the design of the Lannia will look nearly identical to the concept, falling in line with the design philosophy followed by its bigger brother, the Maxima. It will sport the familiar V-motion grille flanked by boomerang headlights with LED DRLs. The design aims to appeal to the Chinese youth, which they define as "energetic trendsetters with new values and aspirations".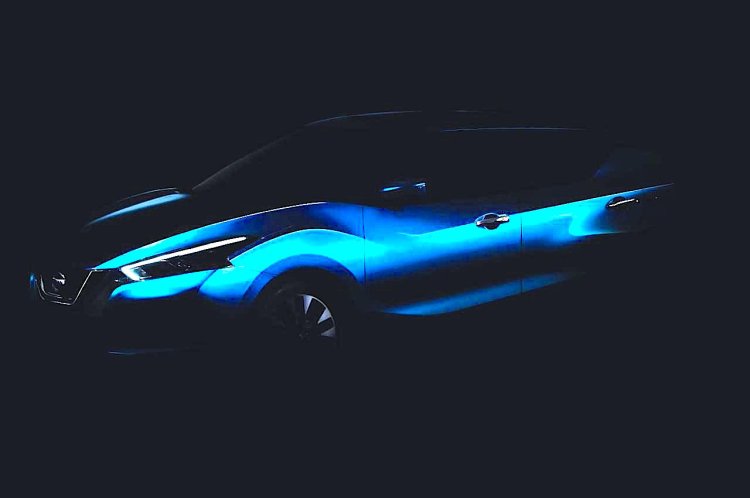 The name "Lannia" is derived from lan niao in Chinese, which translates to "'Bluebird impression", paying homage to one of Nissan's most internationally-recognized sedans. It is the first product to be developed by Nissan's Chinese division, describing it as a milestone for its business in the country.
Also Read: Nissan testing Indian market for Leaf launch
The Lannia sedan will go on sale in the second half of the year, and will be China-exclusive. However, former chief product planning officer Andy Palmer (current CEO of Aston Martin) had hinted that the Lannia sedan could be introduced in other markets around the world.