The Polaris Slingshot three wheeled performance machine which aims to be a pocket rocket, has been unveiled. The road legal vehicle has two front wheels and a single rear wheel which receives the power from the engine.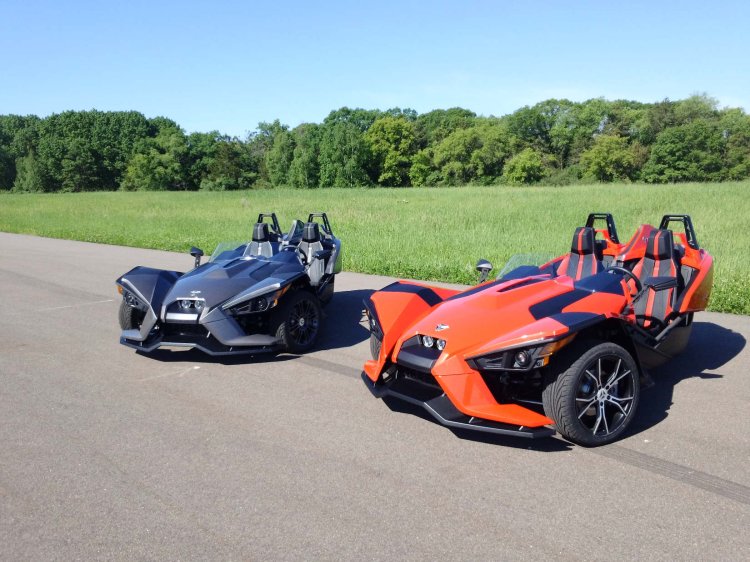 The Slingshot has its design cues in line with other road legal high performance machines like the KTM X-Bow and Campagna T-Rex. With minimal body panels, the Slingshot looks like a slammed Polaris ATV with a single rear wheel. That said, there is no short supply of visual aggression. The cockpit seats two and warrants the occupants to wear crash helmets. Surprisingly, the dashboard features a 4.3-inch LCD with Bluetooth, six-speaker sound system, USB support and a backup camera.
Power comes not from any of the Victory or Indian Motorcycles (Polaris owned American bike brands) but from a 2.4-litre EcoTec petrol engine sourced from General Motors. The four-cylinder petrol engine puts out 172.9 bhp (129 KW) and 225 Nm of torque. The power is harnessed by a 5-speed manual gearbox which then transfers it to the rear wheel via a carbon fibre reinforced belt drive.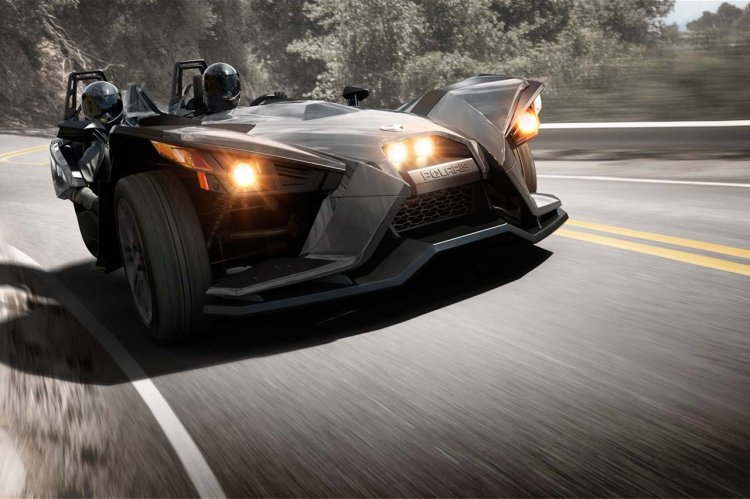 The Polaris Slingshot weighs 771 kg and measures 3,799 mm in length, 1,971 mm in width, 1,318 mm in height and has a wheelbase of 2,667 mm. The ground clearance stands at 127 mm. Polaris has not released the performance stats of the three-wheeler but given the strong power-to-weight ratio, the vehicle is expected to live up to its name.
The Slingshot is suspended by a double wishbone aluminium suspension and sits on 18-inch wheels upfront and a 20-inch unit at the rear. Other noteworthy features include projector headlamps, LED taillights, rustproof polymer body panels, two storage boxes in the cockpit and electronic power-assisted steering with ESC.
The prices of the Polaris Slingshot range from USD 19,999 (around INR 12.02 lakhs) to USD 23,999 (around INR 14.42 lakhs). Polaris is present in India, though its products extend to ATVs at the moment.
Polaris Slingshot - Image Gallery