Today evening Volkswagen India is conducting a conference in Mumbai to announce the launch of PlanetVolkswagen.co.in. A new digital campaign, like most of its other initiatives, it is rich in creativity and ideas. It features a rotating globe with different land masses for each of Volkswagen India's departments.
Consisting of everything you want to learn about Volkswagen, the little sounds, animations with attention to detail, color combination and smooth loading make it a treat to surf. If you don't have a fast broadband connection, we request you to stay away.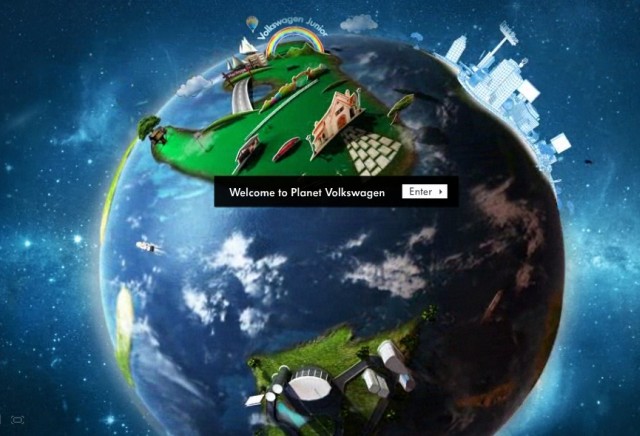 They have designed the new website in typical Volkswagen fashion.
Since the brand is not very old but has caught on quickly with Indian people, many want to learn the heritage, technology and German company's background.
There's a Junior section targeted at kids who Volkswagen see as future customers. Never in India has a manufacturer taken to the internet with this much creativity.
There's a wealth of information on board. We'd now like to see Planet Volkswagen's natural satellites such as Skoda and Audi revolving around it. The question is will they bring something like that?
Go ahead and check PlanetVolkswagen.co.in now!