 This is a future car that any person can afford. It is a solar powered car and is cute looking. The catch is look at its size ! Its small alright, it is in fact the smallest solar car on Earth.
This is a car that can't be blamed for being too big, gas guzzling or an non innovative or an ill-fated promotional vehicle for some car company.
What it is though is the World's smallest solar racing car and it is fully functional one at that ! As is evident from the pictures,it is remarkably small and makes perfect sense for insects that find traveling by foot a little stressful.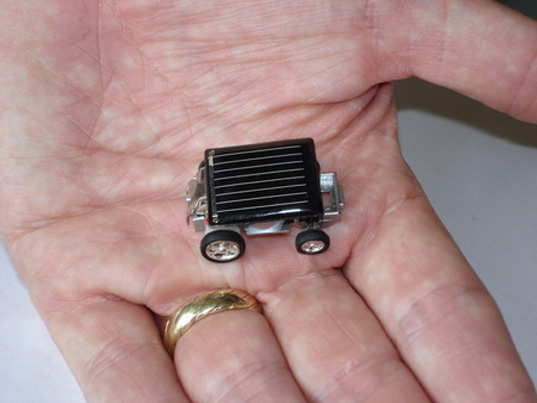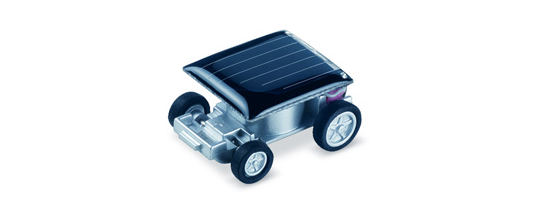 The World's smallest solar racing car is a 33×22x14 millimeter vehicle that topped with a miniscule solar panel that generates enough electricity to run an electric motor with four wheels attached to it. It can run on solar power, or even of the light of a strong indoor source. It makes a great showcase for solar technology, and it's cute as heck to boot. Probably the only solar car that every car buyer in the world is able to afford and adore.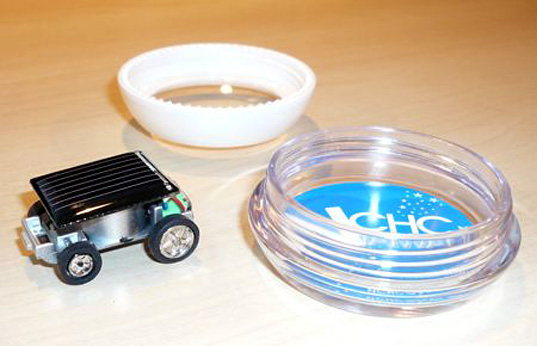 Have you seen these before?
A car that has a mix of the Lamborghini Reventon and the Ferrari Enzo
An article with images explains the absence of pickups in Russia
Source : Inhabitat