Was showcased at the 2012 Auto Expo.
Piaggio has recently imported the 125 cc MP3 Hybrid scooter to India for research and development purpose, reports CarTrade. Here's the Piaggio MP3 hybrid details. The Piaggio MP3 three-wheeled scooter, showcased at the 2012 Delhi Auto Expo, is currently sold only in Europe, where it has registered over 130,000 deliveries. The scooter marries a conventional 125 cc four-stroke engine and a 2.6 kW electric motor to deliver a combined power output of 17.5 bhp from the hybrid powertrain. This amount of power is unprecedented in that displacement range and equals the power produced by a scooter with a 250 cc internal combustion engine, of course with the advantage of much lower emissions.
Also Read: 2021 Piaggio Beverly 300 and Beverly 400 scooters unveiled overseas
Piaggio currently sells the Vespa brand of scooters in India, and its Vespa LX, VX and S models that all house the same 125 cc engine with different exterior form factors. The engine produces the same 10 bhp of power and 10.6 Nm of torque from its single-cylinder engine that is mated to a four-speed automatic gearbox.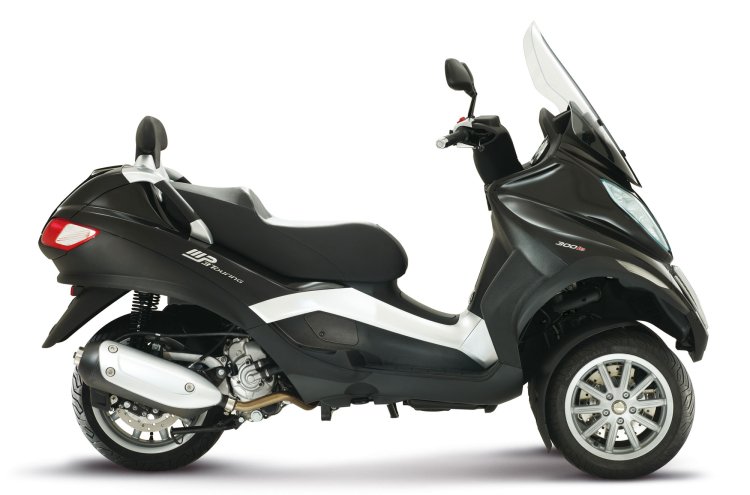 Also Read: Piaggio India aiming to open 100 new Aprilia-Vespa dealerships in 2021
While Vespa India's product portfolio is between the INR 65,000 and INR 78,000 price range, the MP3 scooter, if launched, would be priced way above INR 1 lakh, putting it out of reach of the average Indian scooter buyer. That said, if the Piaggio MP3's hybrid powertrain, or a derivation, is implemented into their existing scooters, the company would have created a new and interesting segment.
[Source - CarTrade.com]