The concept gets an innovative sound system that amplifies the driving experience.
At the 2015 Frankfurt Motor Show, Peugeot has unveiled an all new Peugeot Fractal Concept that previews an electric urban coupé. It also takes the company's i-Cockpit interior to a new level.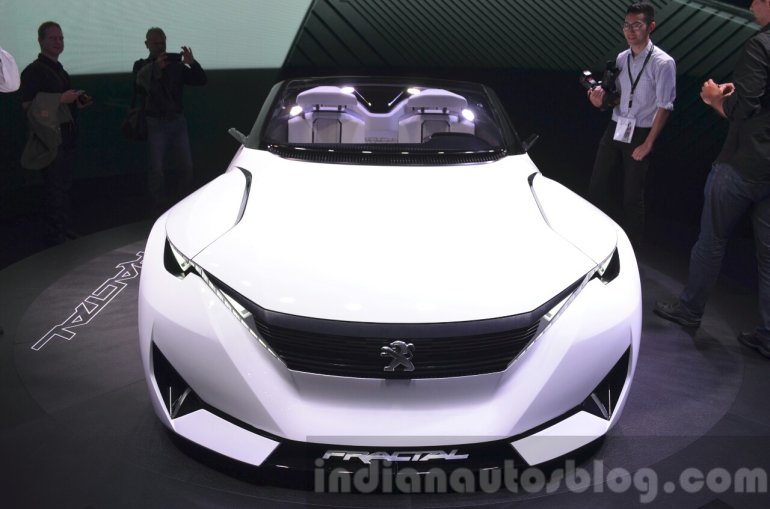 The radical Peugeot Fractal will make use of acoustics to enhance the driving experience, and also alert pedestrians to its presence. The car measures 3.81 meters long, 1.77 meters wide, and has an overhang length of just 0.52 mm. It sports 19-inch wheels and a completely removable roof. The concept coupe has dynamic lines that flow along the length of the smooth body. The Coupe Franche finish further enhances the sense of vitality with a sharp shift from intense pearly white to matt black at the door hinges. The interior of the Fractal is a mix of various materials that have taken inspiration from recording studios. Black oak has been used for the instrument panel, door panels and bucket seats, while copper trim is seen in the interior with 3D-printed anechoic motifs, enhancing acoustic comfort. 3D textile mesh covers the seats and is offset by white leather trim. Some of the parts have been 3D-printed for unique shapes not possible with current production techniques.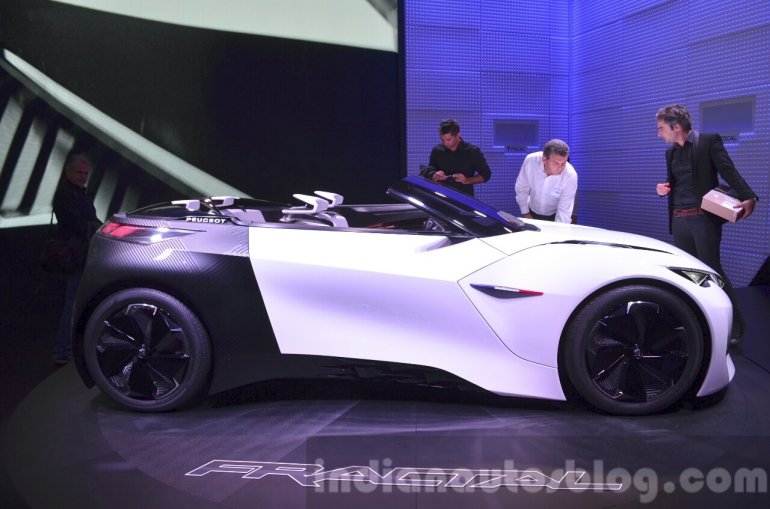 The steering wheel has touchpads instead of buttons that can be used to control a variety of in-car features. Behind the steering wheel is a 12.3-inch display that can be customized to display any information, while a 7.7-inch screen on the center console controls the infotainment system.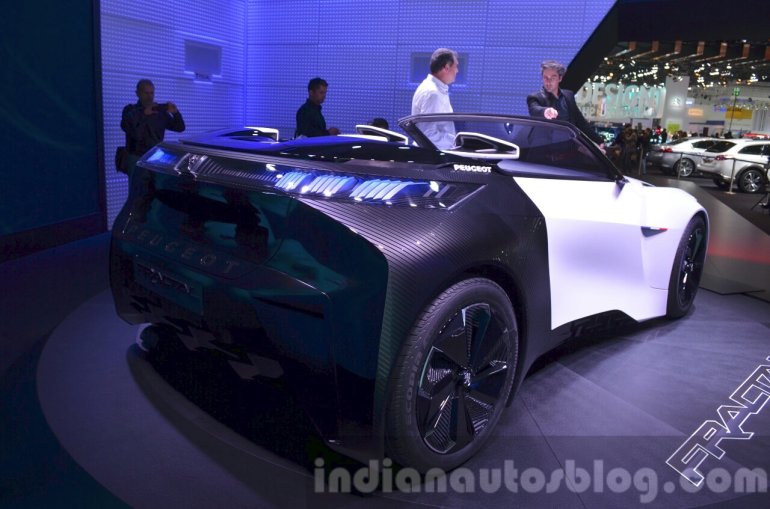 StelLab has developed the new 9.1.2 sound system for the concept. It is an innovative system that produces sound sources virtually, and their location is projected to enhance the information conveyed to the driver. For example, during navigation, a synthesized voice appears to come from front of the car.
As the vehicle travels along, the source moves toward the cabin and shifts to the side to which the car needs to turn. The dynamism in sound is provided through the use of five mid-range speakers, four tweeters, three woofers and an additional subwoofer.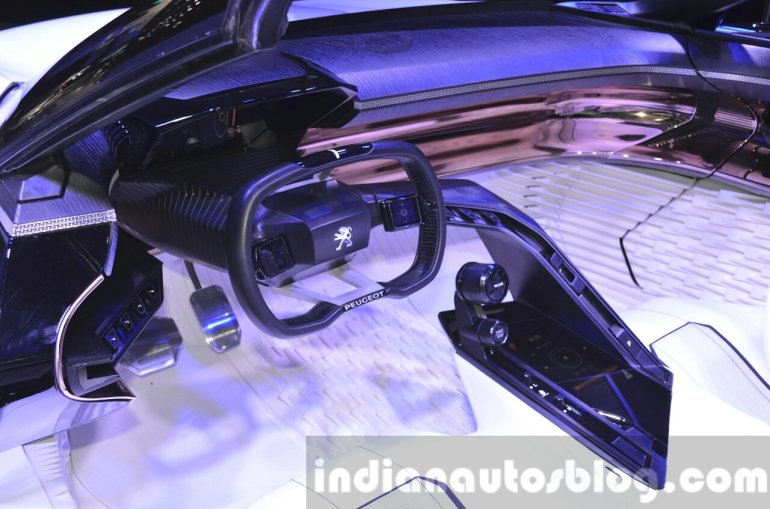 Power for the Fractal comes from electric motors that are placed on each axle, providing an electric all-wheel drive. The powertrain delivers a combined output of 201 bhp and draws power from a 30 kWh lithium-ion battery pack, giving the Fractal a range of 280 miles (450.6 kilometers). The concept can sprint from 0-100 km/h in just 6.8 sec, and covers a standing kilometer in 28.8 sec.
Peugeot Fractal Concept at the 2015 IAA - Press Release
[Slideshare link]