Last year Peugeot was prepping the 508 luxury sedan for India. Then came 2012 New Delhi Auto Expo in which the entire Indian public saw Peugeot products on display.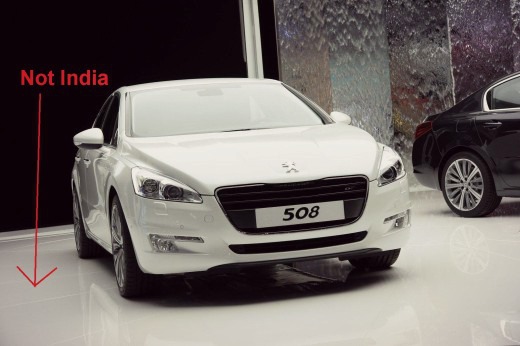 Peugeot showcased exciting products such as 3008 hybrid, RCZ, 3008 crossover and 908 LeMans car, some of which were being considered for India. All seemed to be going very well for the comeback of Peugeot-Citroën (PSA) in India.
Sadly, PSA ran into trouble with its European operations posting a massive loss of Rs 3,000 crore. Looking at the atrocious state of the European auto market, PSA has predicted that it will suffer a five per cent fall in sales in Europe, led by a 10 per cent decline in home market France. As a result of these losses, the French automaker has put all expansion plans on an indefinite hold.
PSA had planned a 600 acre manufacturing facility in Sanand, Gujarat and was in talks with an investor to set up 100 dealerships in India. The company had plans to launch the 508 sedan in India via the CBU route to build the brand in India. Unfortunately, all these plans have been shelved.
PSA may be down but it is definitely not out. They claim that the Indian market remains strategic for its growth. The automaker will revise the plans and a new timeline will be announced soon.
[Source: Business-standard.com]