Powered by a Mercedes-AMG-developed V12 engine.
Pagani says that the Pagani Huayra BC, shown at the 2016 Geneva Motor Show today, is not just a restyling, it's "the most technologically advanced Huayra Coupe yet". The 'BC' in the name represents the initials of Benny Caiola, the first customer to buy a car from Pagani Automobile. The Pagani BC has been inspired by its track focused predecessors: the Pagani Zonda R and Pagani Zonda Cinque, but is road-legal.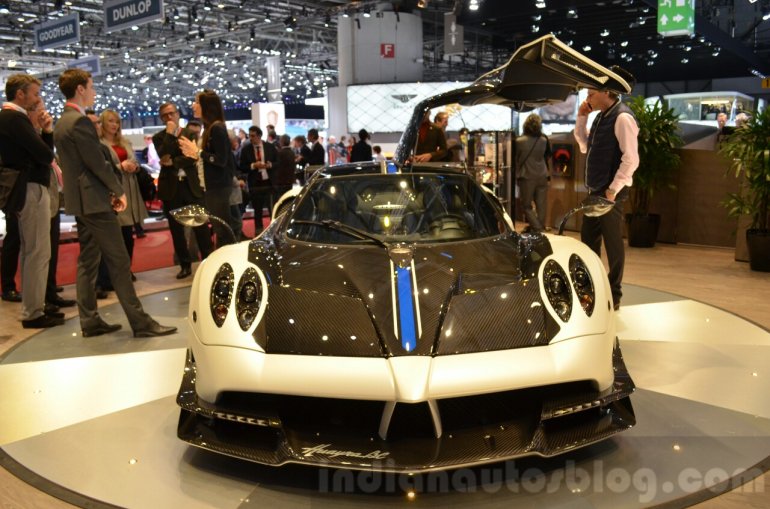 The Pagani Huayra BC is powered by a Mercedes-AMG-developed 6.0-litre twin-turbo V12 engine that churns out 588 kW (788 hp) and 1,000 Nm of torque. Power is sent to the rear wheels via an all-new 7-speed automated manual transmission developed and manufactured by Xtrac. There's a brand new electronic active differential to provide the driver maximum traction in extreme driving. Forged wheels in 20-inch size on the front axle and 21-inch size on the rear axle are shod with Pirelli PZero Corsa tyres in 255/30ZR20 and 355/25ZR21 sizes respectively.
The suspension system is bespoke. The suspension components are sourced from HiForg, a lightweight aeronautic aluminium alloy of exceptionally high strength. The Bosch ESP system has been specifically calibrated to add a third driving mode apart from the familiar Comfort and Sport mode. It unleashses the beast to its fullest potent, and thus, is called Track mode.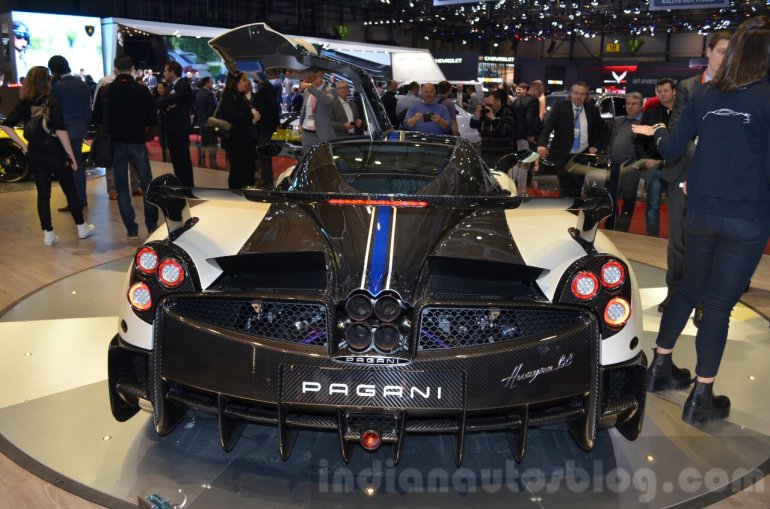 The previous mechanical parking brake has been replaced by an electronic brake, and this somewhat aids to weight savings as well, along with all other weight savings measures which keep the Pagani Carbo-titanium monocoque platform-based hypercar lightweight at 1,218 kg.