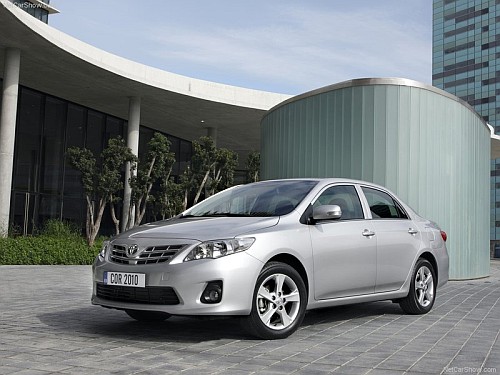 Toyota India would be launching the Corolla Altis diesel in India on July 21st. The diesel version of the Toyota Corolla has been awaited for many years and the Corolla diesel would take the fight right to the doorstep of competitors like the Chevrolet Cruze, Skoda Laura and Volkswagen Jetta.
The Toyota Corolla Altis diesel is expected to be powered by a 4-cylinder common rail 1.4 liter D-4D engine that comes with a VGT (Variable geometry turbocharger). The small and efficient diesel wouldn't exactly be scorcher as it would produce only 89 hp and 190 Nm of torque. However the strength of Corolla's diesel engine isn't its power output but its efficiency, smoothness and driveability.
The Toyota Corolla Altis diesel is said to be extremely efficient and capable of returning up to 21 kmpl. it would be interesting to see how the Indian car buyers react to the Corolla Altis diesel, would they go for the civilized and efficient Altis or would they still opt for the Chevrolet Cruze's raw power.
Prices for the Corolla Altis diesel is expected to start at about 12.75 lakh Rupees for the G variant and could go up to 15 lakhs for the VL variant.
Source: Carwale