The Opel Monza Concept, a role-model to future generation Opels, made its global premiere today at the Frankfurt Motor Show.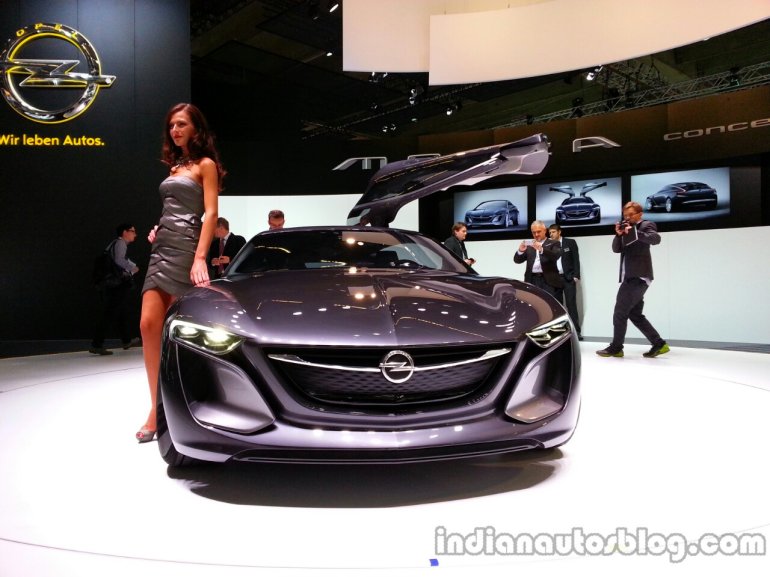 The original Monza made its premiere back at the IAA of 1977. The large coupe had a six-cylinder motor, and was in production until the year 1986. The concept unveiled today follows the footsteps, or shall we say wheeltracks, of the original with a very beautiful profile.
The Monza is designed by stylist Mark Adams who was asked to follow the design philosophy Opel calls "Sculptural artistry meets German precision".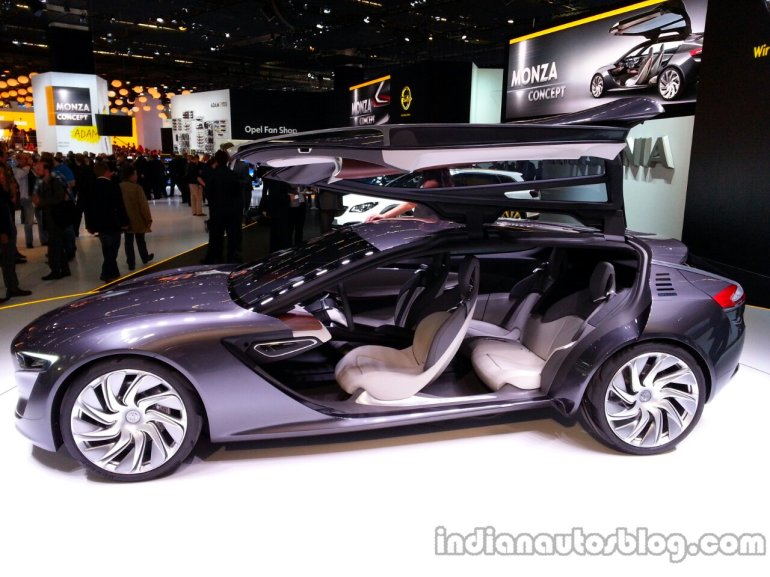 The concept is 4.69 meters long and has seats for four. The design team wanted to endow the look of lightness to the car, and one step towards the goal was choosing side sills that taper off in the front wheel arches. The single swing-up door allows easy entry and egress for front and rear-seat passengers.
The concept features a flat silhouette with a height of just 1.31 meters. The boot volume, Opel say, is unaffected at 500 liters, and that the cabin is 15 centimeters lower than in conventional models. The passenger compartment is comparable to that of a mid-size car.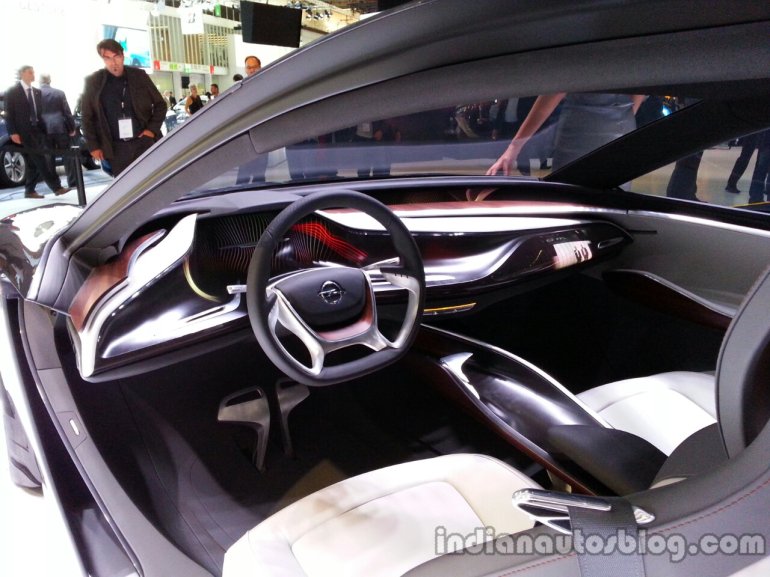 Opel also say that the Monza can be driven through many sustainable powertrains. The concept brought to Frankfurt is fitted with an electric drive with a CNG (Compressed Natural Gas) range extender. The range extender is a 1.0-liter turbo-petrol engine, which is also making its debut here at the show.
Dr. Karl-Thomas Neumann on the concept -
The Opel Monza embodies what our customers can expect from us within the next years; not only in terms of design, but also in terms of efficiency and connectivity between drivers and the internet community. So it already anticipates future everyday automotive life, and serves as an important source of inspiration on the road to that destination – and not just for Opel.
Page 2 has the press release with the complete details.
Opel Monza Concept Image Gallery
Press Release - Opel Monza Concept revealed at the Frankfurt Motor Show
[Can't see the press release above? Head over to Scribd]