Opel has unveiled the Opel Astra OPC EXTREME at the 2014 Geneva Motor Show which enters production this year in limited numbers. Claimed as the fastest road-legal version of the Astra in history, the OPC EXTREME is 100 kg lighter than the regular OPC variant mainly due to the substitution of steel with carbon fiber on the roof, hood, and wheels which are 20 kg lighter than the normal OPC's. The fenders are made from aluminium and weigh 800 grams a piece (2.2 kg in the normal OPC variant).
The vehicle is powered by a 2.0-liter four-cylinder engine that delivers over 300 bhp to the front axle through a six-speed manual transmission and a limited-slip differential. The vehicle's stopping power is from 370 mm front disc brakes that apply on to 19-inch alloy wheels, shod with 245/35 tires.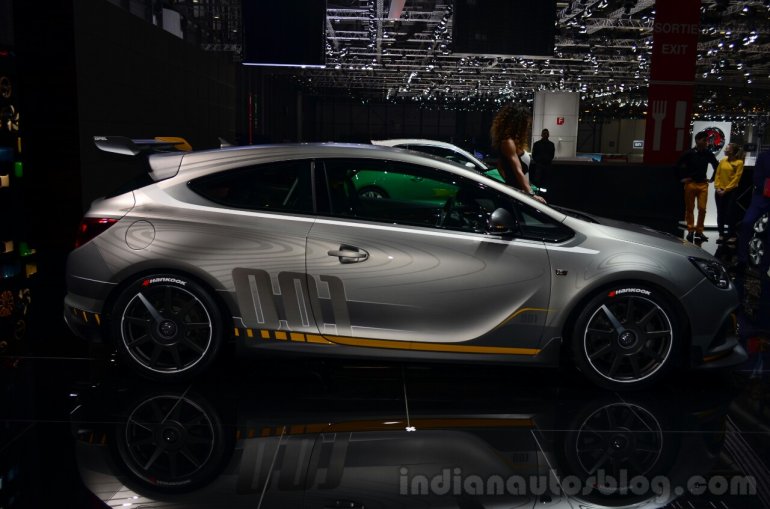 Exact performance figures were not released, but the OPC EXTREME would be considerably quicker to 100 kph from a standstill than the OPC (5.9 seconds) and reach a top speed of over 300 kph.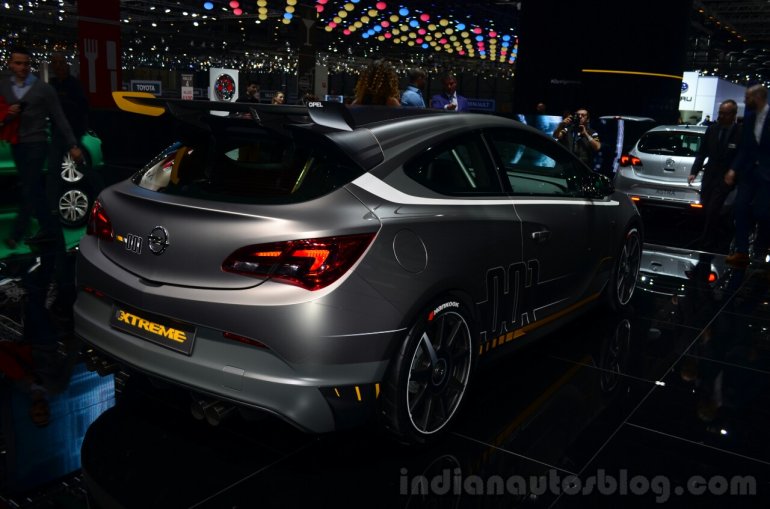 The interior is stripped down for the sake of weight saving and has a roll cage instead of the rear bench. Stock front bucket seats are replaced with Recaro bucket seats with six-point seat belts and a carbon fiber-reinforced steering wheel covered in leather with yellow stitching substitutes the standard steering wheel.
Opel Astra OPC EXTREME - Press Release
[Can't see the press release above? Head to Slideshare]