A year after its launch, the Opel Adam hatchback has been unveiled at the Geneva Motor Show with GM's 1.0-liter ECOTEC engine. The Adam will go on sale late in Q2 of 2014-15. Opel has also unveiled a rough-road version of the car named the Adam Rocks.
Opel Adam with 1.0-liter ECOTEC engine
The 1L ECOTEC engine is GM's reply to Ford's EcoBoost engine. The 1.0-liter 3-cylinder all-aluminium turbocharged petrol engine comes in two configurations, making 90 hp and 115 hp, both delivering 166 Nm of peak torque from 1,800 rpm. Mated to an all-new 6-speed gearbox, the 12-valve engine gets start/stop functionality as standard.
The new engine will join the 1.2-liter and two 1.4-liter engines currently doing duty on the Adam hatchback.
Opel Adam with 1.0-liter ECOTEC engine - Image Gallery
Opel Adam Rocks
What debuted as a concept at last year's show has been launched this year, with GM unveiling the production-version of the Adam Rocks. The car will be put on sale from June.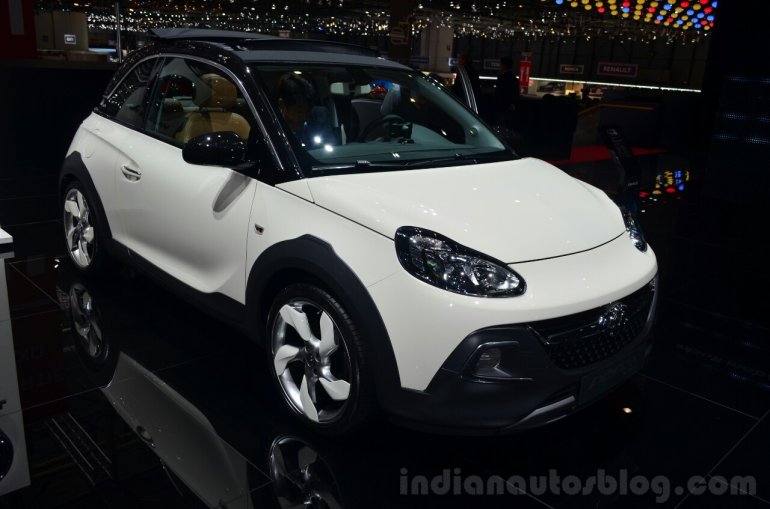 The 3,740 mm long Adam Rocks features an electrically operated, retractable canvas roof as standard, and is the first three-door sub-4meter "pocket-crossover" says GM. The car will also get the new 1.0-liter ECOTEC engine.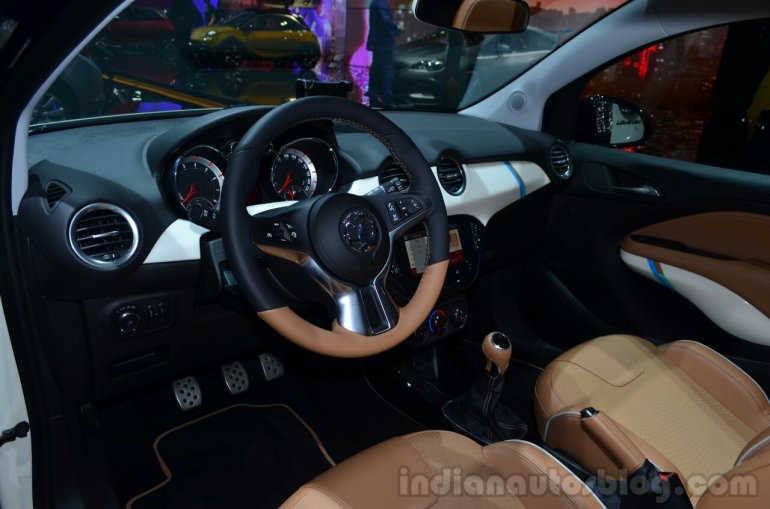 Parts of the chassis have been modified or re-tuned for the Adam Rocks – including dampers, springs, the rear suspension geometry, and the steering system. The car has also been raised by 15 mm. 17-inch wheels come as standard and 18-inch wheels are optional.
Opel Adam with 1.0-liter ECOTEC engine - Geneva - Press Release
[Can't view the press release? Head to SlideShare]
Opel Adam Rocks - Geneva - Press Release
[Can't view the press release? Head to SlideShare]