The Volkswagen Up! will make its world premiere on the 22nd of August at the Paris Grand Palais on the Champs-Elysees, a prestigious venue in France according to some reports that have appeared on the internet. According to vwup.blogspot.com, the premiere will kick off at 8PM. The Up's the most anticipated in recent years and will give Volkswagen access to the segment here in India ruled by the Maruti Wagon R and Hyundai i10.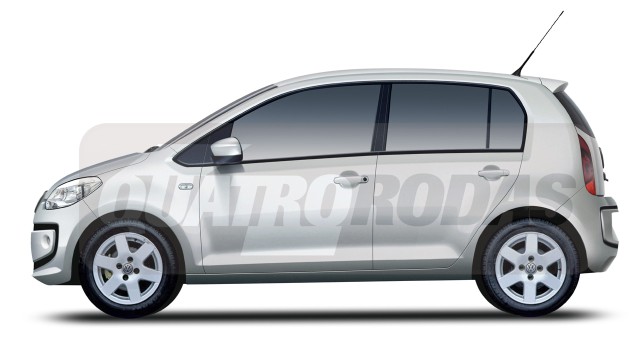 We have no confirmation from Volkswagen yet, though these reports claim that it was Volkswagen that made this announcement. All along we were in the belief that VW will bring the Up! to the Frankfurt Motor Show in September. Sister brands Skoda and SEAT will build their versions of the Lupo that are likely to be christened Skoda Youngster and SEAT Arosa, according to media reports that have emerged in the last few months.
The Up! series could consist of a mini MPV and sedan besides the hatchback. Common sense dictates that the meaning of "Up! family" is chosen to indicate that the series will consist of a host of body styles starting with the hatchback this year.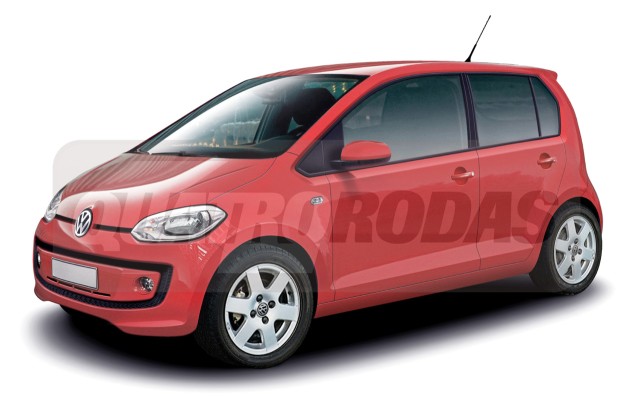 The sedan could follow the hatchback followed by the MPV (shown as a concept recently) and alternate fuel versions of the same. The Up! hatchback is said to be christened as Volkswagen Lupo, a spiritual successor to the low cost car that sat under the Polo in Latin America until a few years ago.
The Lupo could use the 1.2-liter TDI engine from the Polo. We can't wait to see a 3.5 lakh rupee Volkswagen with the build quality and looks along the lines of the Polo.
[Source - VWUp.Blogspot.com]
Rendering from quatrorodas.abril.com.br