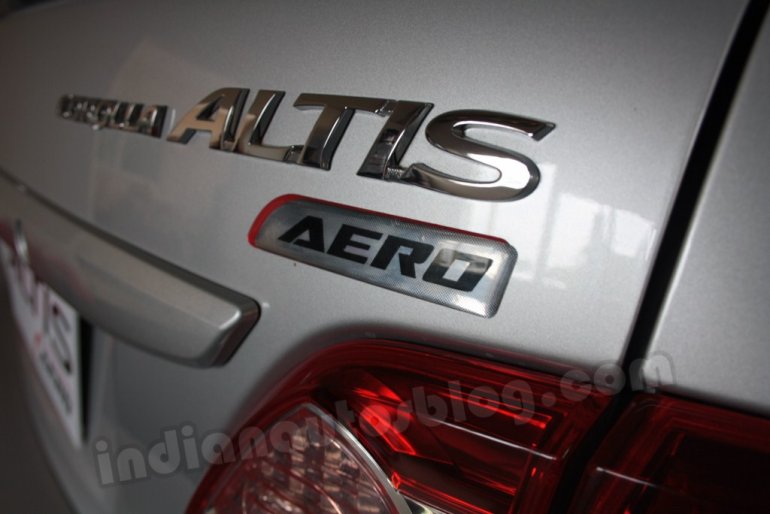 We caught up with Mr Sandeep Singh, Deputy Managing Director (Marketing), of Toyota Kirloskar Motor at the track launch of the Toyota Etios Motor Racing this afternoon at the MMSC race track in Irungattukottai, Chennai.
We asked him three quick questions, the answers for which you wouldn't want to miss for the world!
IAB: You had told us in April that the new Toyota Camry will be out in August, do you have a specific date to share today?
Mr Singh: On 24th August, we will launch the Camry.
IAB: We saw an Etios special edition launch shortly after Aero Altis special edition. Following these, can we something with respect to the Innova or other products?
Mr Singh: Yes, you see we have launched the Liva limited edition (Liva TRD Sportivo edition), you are going to see an Innova limited edition in the month of September and then you will see the Etios (sedan) limited edition. Hopefully we are working on a Fortuner limited edition also. So you could see all the limited editions in this year.
And as you know the Liva TRD, we have already launched. The Altis Aero is also doing very well.
IAB: Considering the fact that the next generation IMV products are at least three-four years down the line, the next generation Corolla is also sometime away and all the current products have been updated, will 2013 be a relatively free year and give you time to launch the Lexus brand?
Mr Singh: No, for Lexus we are still doing a feasibility study, the rupee depreciation and increase in custom duties has put lot of question mark on when do we launch. So that's what we are looking at and I cannot give you any time-frame at this moment.
Indian Autos Blog is expecting the Aero Limited Edition of Innova and Fortuner followed by the launch of the TRD Sportivo version of the Etios sedan by November 2012.
You read the launch date of the new Camry first on IAB! Stay tuned for more info on the launch of the EMR, coming today.
Don't forget to view our coverage of the Etios Motor Racing series and the mad Hyper-Etios race car