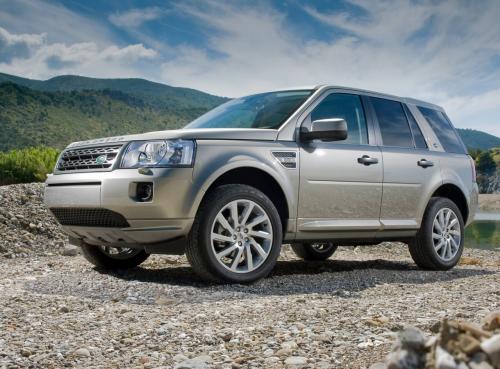 It is learnt today that Tata Motors will assemble Land Rover models at its Chikhli facility in Maharashtra in the next few months. The Freelander 2 will be the first model to roll out of the assembly line, which was leased out to Mercedes Benz previously.
Currently undergoing maintenance to prepare it for the shifts, the Chikhli facility over the next few months will see machinery installation for the assembly of the Freelander 2. There is no word on localization yet, Tata Motors could look up to its wide vendor base to source minor electrical and electronic components locally.
Wheelosphere reports that the Freelander 2 will be assembled starting this November. The Land Rover Freelander 2 is the cheapest model in the LR range.
The Freelander 2 has been a very profitable model for Land Rover with sales reaching 200,000 units since its introduction.
The Chikhli facility has a capacity to produce 3,500 units in a year working on a single shift. We don't think JLR will stop with the Freelander. Many of its models, over time, should reach the Chikhli facility as kits from Britain.
The Freelander 2 currently in the CBU form costs Rs 33.79 lakhs (Ex-showroom Mumbai) and assembling it locally could reduce its price by 5-10 lakh rupees.
The 2011 year model was unveiled (pictured) listing a new 2.2-liter turbodiesel four-cylinder engine capable of generating either 148 horsepower (110 kW, 150 PS), or 187 horsepower (140 kW, 190 PS). This could be the best bet for the Indian market.
As a part of its expansion exercise, JLR will increase dealership count from three to seven in the 2010-11 period.
Source - Wheelosphere