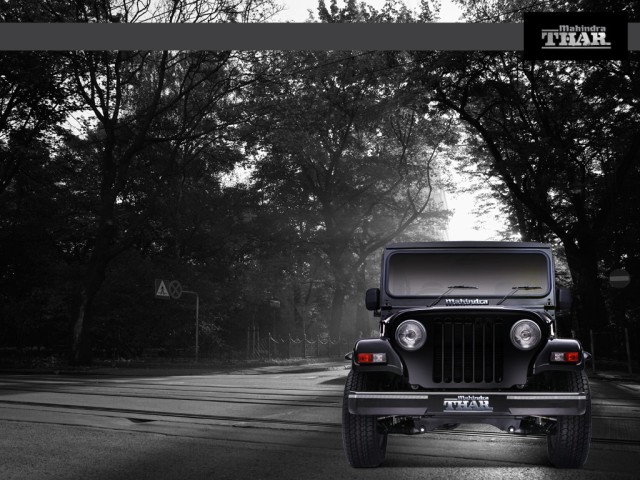 If you thought 2010 is dead for auto fanatics, think again. Two major launches will unfold this month, the first one is the BMW X1 which we reported on this afternoon, and the second one is an equally interesting and important vehicle - the Mahindra Thar.
On its Official Facebook page about an hour ago, it was revealed that Mahindra will launch the Thar by the end of 2010. Though no specific details were shared, we assume the Thar will come out during Christmas.
The Thar has captured the imagination of off-roading enthusiasts in India. Its looks and features have gone down well with the general public. Testimony to that is the 39k+ fans on its Facebook page which is seeing heavy activity from audience.
Mahindra showcased the Thar at the Auto Expo 2010. It has already commenced exports, and it is now India's turn to gain access to a rugged and modern off-roader.
The Mahindra Thar comes with a 5 speed manual transmission with a 2 speed gear reduction of ratios - High 1.0:1 and Low 2.48:1.
Up front, the Thar is fitted with a 2498cc diesel engine that produces 105 HP@3800 RPM and 247NM@1800-2000RPM.
High traction 16 inch tires with the help of leaf springs at the rear and independent suspension with torsion and stabilizer bars ensure unlimited off-roading.
For more details on the Mahindra Thar, visit mahindrathar.com