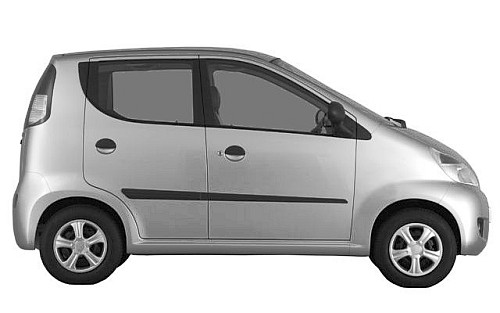 By Mahir Majid
The Ultra low Cost car being developed by Bajaj-Nissan-Renault is starting to take shape literally, as the French car maker has announced news of completing the prototype of the car by early 2011.
The Bajaj ULC project being jointly developed by Renault-Nissan-Bajaj has been delayed on numerous occasions due to lack of consensus between the partners on issues like design and powertrain development.
An agreement was reached where the ULC, smaller than the Suzuki Alto, will be completely developed and manufactured by the Indian 2-wheeler giant Bajaj and the branding and marketing will be taken care by Renault and Nissan.
The pricing of this car will be cheaper than Tata's Nano, it has been said it in the past. But will it be an extreme value for money as hinted by Mr. Rajiv Bajaj MD of Bajaj Auto, which is famous for introducing bikes like the Pulsar which truly revolutionized the Indian two-wheeler space?
The Bajaj Pulsar, without a shadow of doubt was the bike that brought rugged styling and things like power and performance to the commuter bike market.
We at IAB hope that this new car is as ground breaking as the Pulsar was in the early 2000s, it shouldn't be a cheap car made on a serious budget constraint. Rather it should be the affordable car, fun-to-drive car that has more than just a compact chassis, a compact engine and compact expectations.
Source - Business Standard