Several images of a stretched, three-windowed Jaguar XJ were floating on the internet today.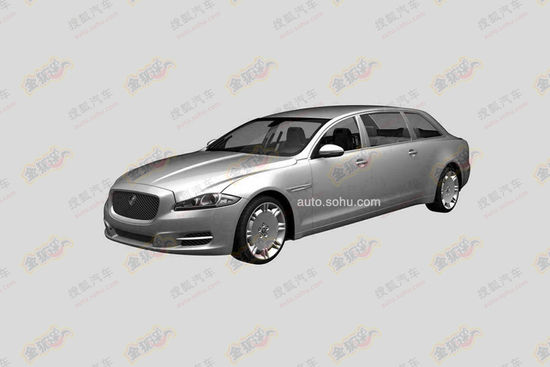 The photographs were leaks from the Chinese patent office and naturally given the Chinese' love for extra wheelbase, reports of Jaguar planning a super-long XJ (Jaguar makes the XJ in long wheelbase form too) began to emerge quickly on the internet.
Is this Jaguar's knee-jerk reaction to the mega-luxury S Class variant planned to fill Maybach's shoes on its next generation platform? To know if there's such a plan, we wrote to Jaguar asking for their comments. This is what we got from them this evening.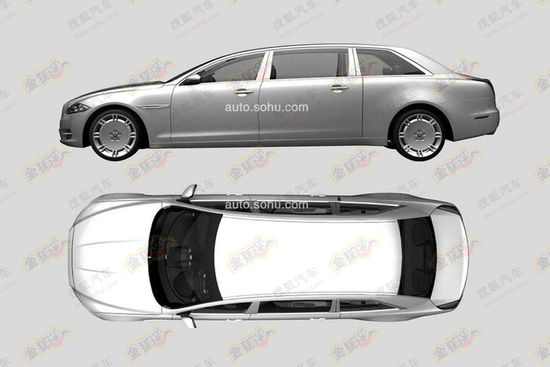 Dan Connell, Global Brand PR and Communications Manager to Indian Autos Blog via email -
There are no plans to announce any further derivatives of XJ in any market.
China's coach builders have come out with stretched wheelbase versions of some of the world's finest luxury limousines in recent years. At the Shanghai Auto Show last month, we saw a stretched version of a Rolls Royce and Belgian armored car producer 'Carat' had presented a lengthened S Class at its booth.
Now that the cobwebs are cleared, the elongated Jaguar XJ may be a Chinese coach builder filing a patent before its unveiling or market launch.
[Patent images are sourced from Auto.Sohu.com]