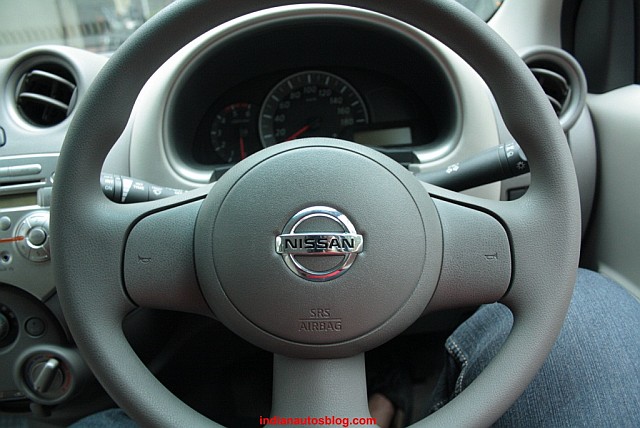 Unable to price the Micra aggressively, Nissan has understood that the only way to penetrate the Indian market is by developing another inexpensive compact car.
Nissan is working on this small car and the Indian wing is helping them complete the task. Earlier this year, Nissan held talks with Ashok Leyland for a car between the Bajaj-Nissan-Renault ULC and the Micra, but no headway was made.
As wheelosphere.org points out, Nissan could develop this mini car with another objective - Pixo replacement for Europe. The Pixo is the Maruti Suzuki A-Star wearing a Nissan badge. Maruti Suzuki agreed to supply Nissan Pixos till 2013. Beyond this point, Nissan might fill that void by manufacturing the next generation Pixo at its Oragadam plant in Chennai where the Micra is manufactured.
Mr. Kiminobu Tokuyama, Managing Director & CEO, Nissan Motor India Pvt. Ltd. (NMIPL) to Business Standard -
We plan to have a car below the Micra. We have a significant demand for this segment and we have been studying it. We are, at present, in the concept stage and studying customers
Rumor has it that Volkswagen expressed interest in cosmetically altering the A-Star to fill the product gap under the Polo for India. This might be another reason why Nissan could have chosen to look beyond the A-Star and its partnership with Maruti Suzuki for the future of the Pixo. Recently there were reports of a possible tie-up between Malaysian car maker Proton and Nissan, where the latter would provide its V-Platform to Proton for developing its small car for India.
In 2013, Nissan will manufacture the V-Platform MPV at Oragadam which might not be suited for the Indian market. Nissan will however introduce the NV200 MPV in India by 2012 under the Ashok Leyland-Nissan alliance.
Nissan's third product for India, from Oragadam, instead of the V-platform MPV, could be the sub-Micra mini car which will serve dual purpose - take on the likes of the Maruti Alto and Hyundai HA here in India, and serve as the Pixo replacement in Europe and other parts of the world.
Source - bsmotoring.com