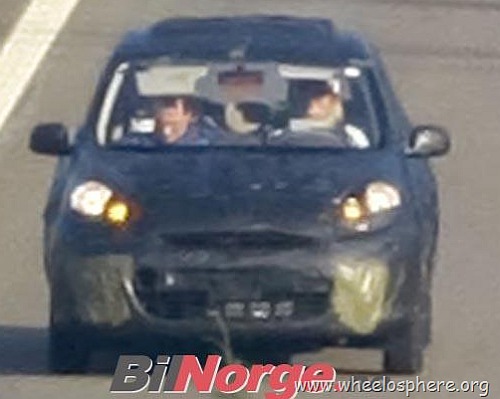 The Nissan Micra test mule spotted was close to the one shown above
Our friends and fellow petrolheads have all seen a new Nissan Micra hatchback being tested in Chennai with taping and heavy black camouflage. The new Micra is going to be produced at the company's plant in Oragadam, on the outskirts of Chennai.
The Nissan Micra is initially said to come with a 1.2-liter petrol engine that will be a 3-cylinder in-line with 74hp output and 104Nm of torque.
If you have photographs of thi vehicle or any other test mule for that matter, get in touch with me at editor(at)indianautosblog.com