Oncars.in has managed to gain access to the variant lineup of the recently revealed Nissan Terrano. Scheduled to go on sale during the festive season, the Nissan Terrano will be available with the same engine options as the Duster, its sibling. The 1.6-litre petrol engine produces 104PS while the 1.5 litre K9k diesel motor is available in two states of tune - 85PS and 110PS. The 110PS version is mated to a 6-speed manual transmission while the rest of the variants are driven using a 5-speed manual gearbox.
The petrol engine is likely to be available only as an XL variant whereas the 85PS diesel version is available in XE, XL-D and XL-D+ variants. The 110PS version is available in XL-D, XV-D and XV-D Premium variants, according to OnCars.
The trim and equipment levels would be similar to that of the Duster range. However the Terrano is expected to skimp on the touchscreen multimedia infotainment system and steering mounted audio controls.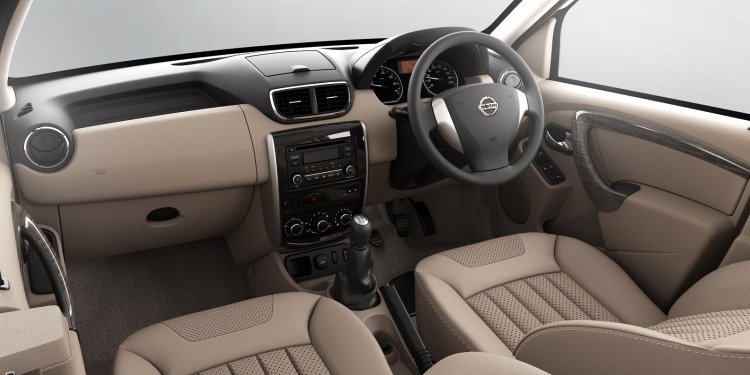 The rebadged compact crossover SUV will be available in six exterior color options - Pearl White, Graphite Black, Sterling Grey, Blade Silver, Fire Red and Bronze Grey.
It's proved beyond doubt that India is an SUV loving nation but the question is, will buyers, in sizeable numbers, shell out around Rs. 50,000 over the Duster for a different exterior?
[Source: Oncars.in]