Nissan India has just officially announced the Nissan Terrano, which happens to be the next car for the Japanese auto maker after the refreshed Micra. The Terrano is, as the entire India would know, a rebadged, re-skinned Renault/Dacia Duster, which is a super-hit in the Indian market with over 60,000 units sold within a year of its launch.
Nissan has also released a sketch of the Terrano which you see here. The Terrano sports an entirely redesigned front fascia including the Nissan grill (usually reserved for their bigger SUVs). We're expecting Nissan to make a couple of sheet metal changes to better differentiate the Terrano from the Duster.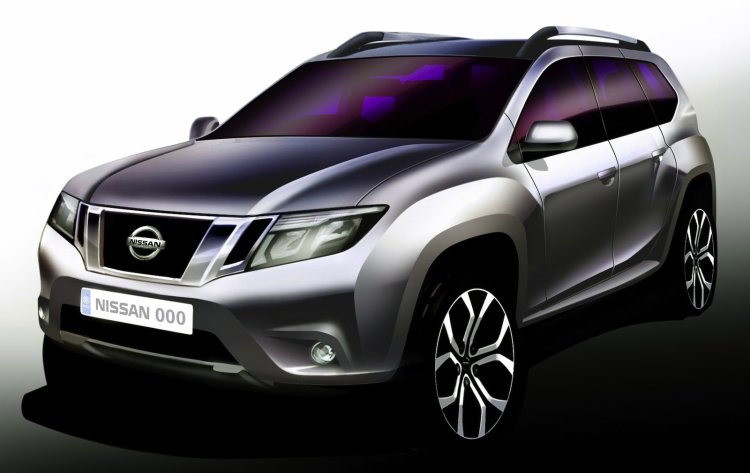 Underneath the hood, the engine lineup is expected to be the same. A 1.6-liter petrol engine will form the base while the 1.5-liter K9K diesel engine will be available in two states of tune, 85PS and 110PS, on high-end variants.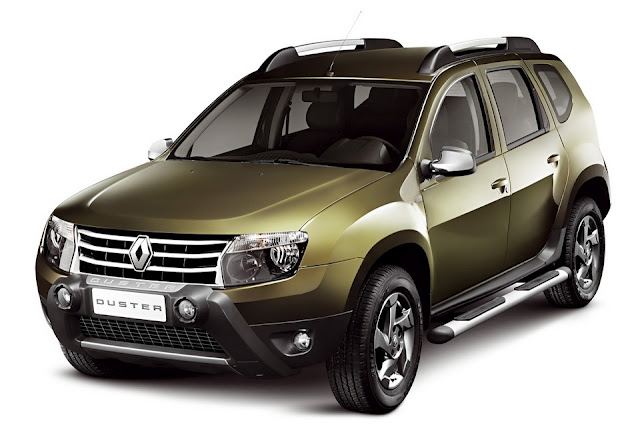 The Terrano will be made at the Renault-Nissan plant in Oragadam, Chennai, where the Renault Duster is being made for local consumption and where the Dacia Duster is also being made for exports to the UK and Ireland. Though the Duster is made with a 4WD system for UK and Ireland (where it is shipped as a Dacia), it is not offered to the Indian market. Would be interesting then to see if the Nissan Duster gets 4WD technology as they are its suppliers to Dacia/Renault.
The Terrano is due to be launched by the end of this year. It is expected to have a higher price tag as compared to the Renault Duster, mainly because Nissan would have to pay some sort of royalty fees for using the platform. This has been the case when Renault have rebadged the Micra and the Sunny as well.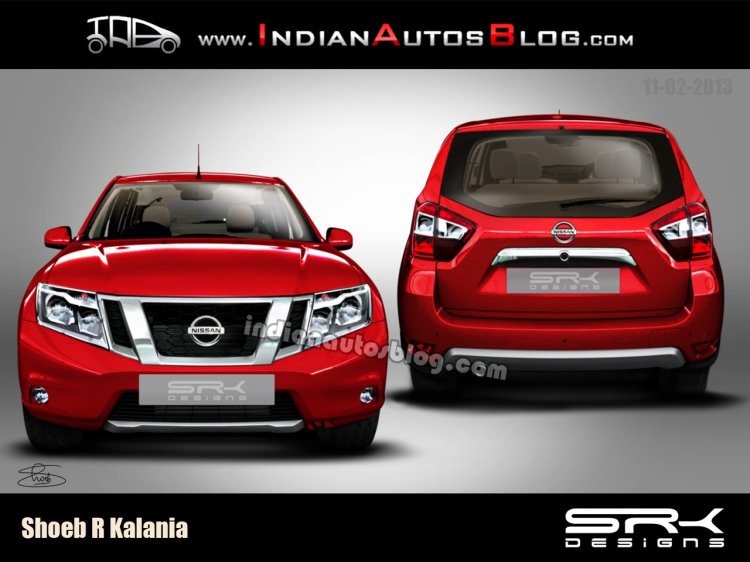 The Terrano is also one of the last rebadged Renault-Nissan products for India.
Kenichiro Yomura, President and CEO of Nissan Motor India Pvt. Ltd, said -
Terrano will play a key role in increasing sales within the Indian market. I am delighted to reveal both the name and the very first image of what will be a very important model for Nissan. You can see from the sketch that Terrano has a bold and distinctive design that I am confident will appeal to our growing customer base in India, as will its driving performance and range of other features that will be revealed at a later date.
Head over to Page 2 to read the official press release
Nissan Terrano Press Release
[can't see the press release above? Head over to Issuu]