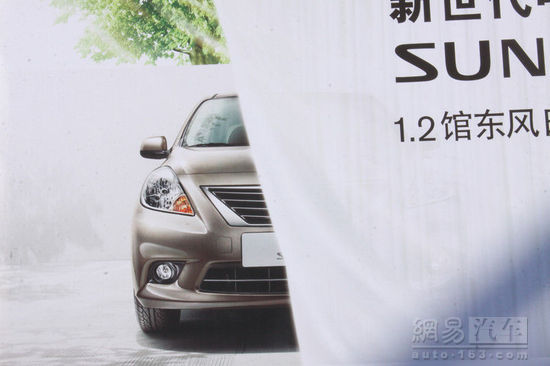 Nissan has placed giant cards at the Guangzhou Auto Show teasing the Nissan Sunny. The Nissan Sunny sits on the Micra's platform and will come to India during Diwali 2011. Starting on December 21, the Guangzhou Auto Show will host the unveiling of the Nissan Sunny and the Chevrolet Sail EV, both expected in India next year.
The Nissan Sunny could continue in some countries with the hatchback's 1.2-liter engine. In India however, Nissan is said to be considering the 1.5-liter diesel engine and a new 4-cylinder 1.6-liter petrol engine. Nissan isn't expected to price the sedan aggressively. We are not expecting the starting price to fall below 8 lakh rupees.
We have brought you interior shots of the Sunny and leaked patent shots that reveal the whole car. If this isn't sufficient, we've also aired no-camouflage shots from China and brochure scans.
The Nissan Sunny might be branded differently in India, according to someone privy to Nissan India's activities.
Source - auto.163.com