Talking to IndianAutosBlog.com during the Nissan Sunny media drive here in the coastal town of Mahabalipuram outside Chennai, Nissan officials disclosed that they are preparing to launch an assault in B+ sedan market with a combative pricing strategy. The Japanese executives were not forthcoming with the specifics but said the Sunny petrol will be positioned between Toyota's Etios and Hyundai Verna.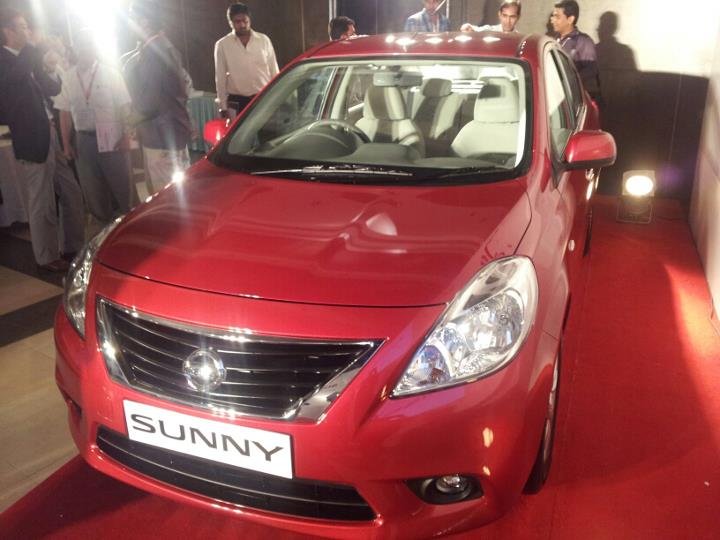 Nissan is also ready with the diesel engine (1.5 K9K from Micra), but they are not going to launch it immediately. Time frame for Sunny diesel was another subject they were not willing to divulge, but an Auto Expo launch looks very likely.
The diesel Sunny will have different gear ratios and compared to Micra, will be calibrated differently.
Discussing about the Micra's journey, Nissan said it was surprised that the ratio of diesel:petrol has shifted hurriedly to 80:20. Nissan launched the diesel Micra about six months after the introduction of the petrol variant but demand for the diesel has outpaced the petrol.
90% of the Sunny petrol is localized and the diesel variant will also have a high percentage of local components. Brown will be the communication color.
Nissan will launch the Sunny petrol on the 20th of this month.
Nissan will also begin exports of the Chennai-made Sunny to Middle East and Africa shortly.
Stay tuned to IndianAutosBlog.com for more on the Sunny.