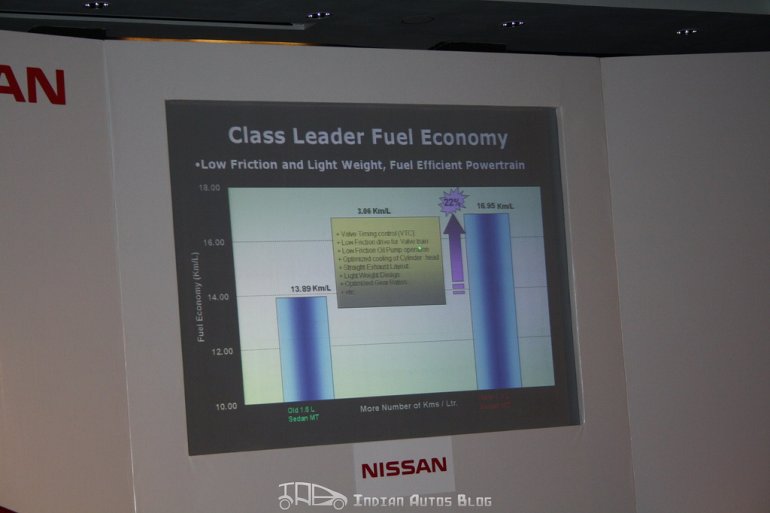 Nissan's Sunny sedan comes out on the 20th of this month with a newly developed petrol engine (HR15DE) that returns an ARAI-approved 16.95 kmpl.
Nissan straps the Sunny with an older 1.6-liter petrol engine in China and USA. They justify the switch saying overseas customer wants more power. Fuel prices are frequently revised in India and the cost-conscious customer will appreciate the new 1.5-liter with 22% better fuel economy.
Nissan has added features like the rear comfort fan (two vents that circulate fresh air into the rear of the cabin) and a manual transmission which are India-specific. They have also tweaked the suspension to suit our adulation-heavy road condition.
Nissan will use the services of the more popular Bollywood movie star and Nissan brand ambassador Ranbir Kapoor to propagate the characteristics and attributes of the Micra-based sedan to Indians. Nissan called us to clarify that Ranbir Kapoor will not feature on Nissan Sunny advertisements.
As we stated before, brown will be the product communication color.