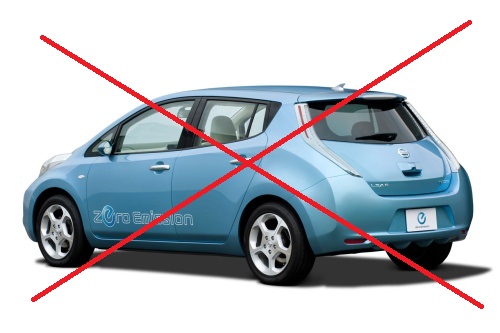 The Nissan Leaf EV is not seeing India for another few years.
Nissan Motor India has no immediate plans of introducing electric cars in the Indian market revealed the company CEO and Managing Director Kiminobu Tokuyama.
The Japanese company has drafted plans for the US and UK markets, which have mainly got to do with the Leaf EV. The company says no specific timeframe has been proposed for electric vehicles in India.
Last year, Tokuyama sounded confident about the prospect of the Leaf in India when he requested his HQ in Japan to conduct feasibility studies. It appears those studies have not popped up satisfactory results.
Nissan is also cautious not to burn its fingers with expensive EVs as they attract no special incentives in India.
Mr.Tokuyama says Nissan will bring nine models to India by 2012 and five of them will be produced in India. The remaining four will be directly imported from its factory in Japan. The company would export vehicles from India to over 100 countries like Europe, Middle East and Africa. Exports will begin with the Micra this year.
Nissan Leaf EV Image Slideshow
If you can't view the slideshow above, visit the Nissan Leaf EV Image Gallery directly