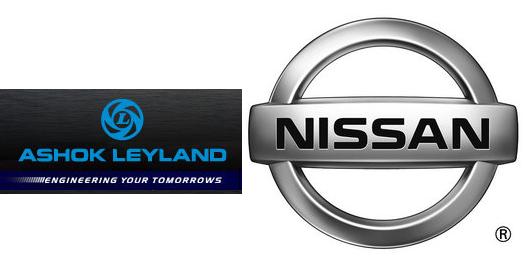 Nissan has plans to develop a low-cost, economical, small, city car for the Indian market. The car will be developed from the grounds up and will be a made-in-India product. Nissan is currently looking for partners for forming a joint venture to develop this small car. Currently, Ashok Leyland seems to be the fore runner in becoming Nissan's partner for this project.
Andy Palmer, Nissan's Senior Vice-President -
We are yet to decide on a partner for the car, though the  favorite is Ashok Leyland
But, the spokespersons of both Nissan and Ashok Leyland are not ready to confirm Andy Palmer's comment. They say that nothing has been finalized as of now and that talks and discussions are currently ongoing.
Ashok Leyland's Official Spokesperson -
As we have said at our previous press meet, Ashok Leyland is just weighing options to develop a small car. No plans have been firmed up on that. All the reports pertaining to the Nissan-Ashok Leyland tie-up are purely speculative
Nissan India's Spokesperson -
With regards to the small car project, we have already made it clear during the press conference held on June 1, 2010 that we are in the conceptual phase, talking with several partners. Our approach is customer lead, so we will adopt different configurations in different markets. We are in discussion with ALL (Ashok Leyland Limited), since we have a good relationship, but nothing is finalized. In this market, we are discussing with ALL and others, in other markets, we will discuss with other potential partners. We do not have any other guidance to share at this point of time
From the above quotes, one thing for clear is that Nissan is indeed planning to develop a small car with an Indian partner, but who will that partner be is the big question waiting to be answered. Watch this space.
Source - Wheels Unplugged
Image Source - Top News