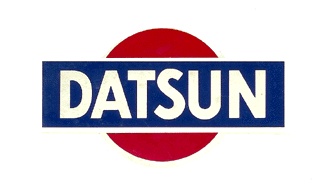 India does not have any history with the iconic Datsun brand, but that won't really matter if the price is the talking point of its cars. Nikkei reports that Nissan is planning to revive the Datsun brand for emerging markets (India, Brazil and Russia are some well known emerging countries) and manufacture low cost cars under its banner.
Datsun cars will come out "with a price tag of around 5,000 dollars (2.22 lakh rupees)" according to the Japanese media report which does not quote its sources.
Nikkei emphasizes that the Datsun brand is brought back after its doors were closed by Nissan in 1986, to sell cars in emerging markets. It will not be a performance division (like AMG is to Mercedes or M is to BMW) or a luxury brand (like Infiniti is to Nissan or Acura is to Honda).
According to our source, Nissan is working on a car below Micra, but it may not see daylight before 2013. This will almost certainly be a Nissan branded product. Even if the Datsun project gets a go-ahead, we are not going to see it for at least another three years.
The Datsun brand could be used by Nissan to build what Japan terms as kei cars. Sister brands are not unfamiliar to India. Skoda and Volkswagen sell car made using the same components. Nissan and Renault will cooperate at the back-end on most future products including a car in the B+ Segment next year.
Will Datsun re-engineer phased out kei cars for emerging markets? Or will it work on a line of new small cars using a common, highly low-cost platform?