Popularly known as 'The Taxi of Tomorrow,' the Nissan NV200 will take on streets of New York replacing the iconic Ford Crown Victorias in October 2013. But before it make its New York debut, it has taken up the same assignment in the streets of Barcelona.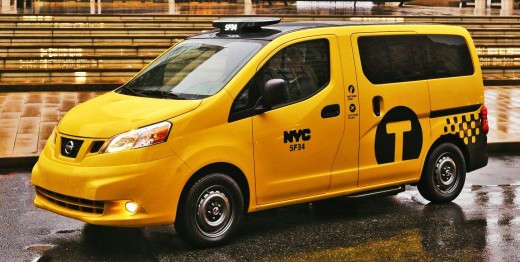 On June 2, Barcelona became the biggest city to adopt the NV200 as taxis for their streets.
The changes made to NV200 to make it 'the taxi of tomorrow' include:
Distinctive bright yellow livery
A low-annoyance horn
A transparent roof panel for a panoramic view
Independently controlled rear air-conditioning
Environmentally friendly and easy-to-clean seat fabric
A mobile charging station for passengers
Two USB plugs
A bullet-proof screen between the driver and the passenger compartment
Superior passenger and driver comfort
Highest safety standards and significant fuel economy improvements
Nissan is so proud of the NV200 that they want to promote it in China as well.
Of course, India still awaits the launch of the Evalia, a passenger version of the NV200. The Evalia was showcased at the Delhi Auto Expo but since then there are no whispers about it apart from the fact that production begins in August. The Evalia's biggest rival will be the Toyota Innova. However, the new kid on the block Ertiga might have absorbed a part of that demand as it sits on 31,000 orders.
GM India is also testing its own MPV which, incidentally, was also showcased at the Delhi Auto Expo. Unfortunately, we do not have precise dates of launch for either of these new MPVs. One thing is for sure, the Toyota Innova needs to be ready for the approaching storm.
[Source: TheMalaysianInsider.com]