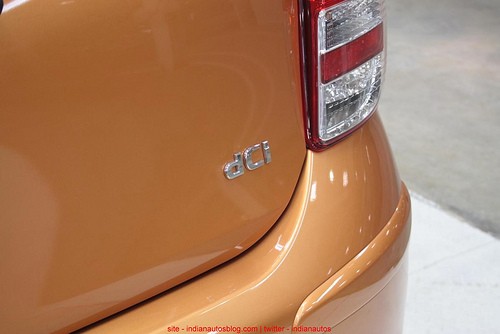 The Micra diesel could be meant only for countries like India, according to a media report
During the Nissan Chennai plant inauguration last week, we got to see diesel Micra variants in the production line, identified it using the dCi (Nissan's CRDI technology) badge on the boot lid.
But will the diesel Micra see Europe at all?
Autoexpress, a leading English publication reports Nissan's bosses have ruled out the costly Micra diesel for Europe. The publication also says, in place of the diesel a supercharger will be fitted to the petrol engine to boost power output. To keep the fuel economy under control, start-stop technology will be deployed.
The supercharged engine will also feature direct-injection and will produce 97bhp (the regular model gives out 79bhp). CO2 emission is 95g/km, which is quite a remarkable achievement.
Nissan Micra in Chennai plant Image Slideshow
can't see anything above? visit the Nissan Micra in Chennai Image Gallery directly
Source - Auto Express