At the Paris Auto Salon in late September, Nissan will celebrate the Micra's 30th birthday by selecting one example each of the three generations from the roads, and showcasing it on the show floor, after suitable refurbishment.

The cars will be on show on Hall 8 of the show that runs between September 27 to October 14, 2012.
The owners of the three cars will be given keys to a new example of the latest generation Nissan Micra.
Although the Micra is new to India, it has a very long legacy outside our country. The first generation Nissan Micra was sold from 1982 to 1992. It measured 3.73 m long and weighed 750 kg. The petrol engines made 50 to 60 hp in Europe, and went up to 110 hp in Japan.
With a design that we can relate to with the Maruti Zen, the second gen model was on sale from 1992 to 2003. It measured 3.72 m long and weighed 775 kg. The engine outputs ranged from 54 to 90 hp. For the first time, a diesel engine was proposed.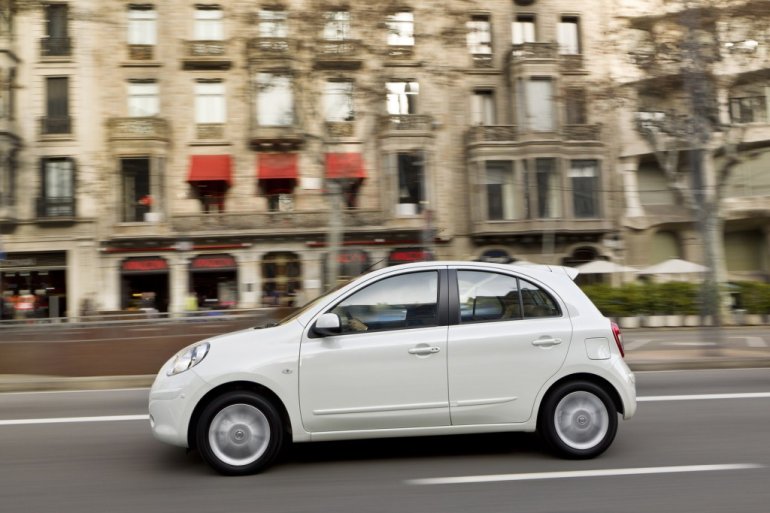 The Micra 3 was sold between 2003 to 2010 with a design that paved the way for the current gen car. Weighing between 1,020 to 1,120 kg, Nissan brought more options under the bonnet with petrol power between 65 to 110 hp and diesel engine outputs of 68 hp and 86 hp.
The fourth generation Micra, dimensionally, is the biggest car of the lot with a superchaged engine option, a diesel engine option (offered only in India), a frugal three-cylinder NA unit and a racy 1.6-liter engine option topping the range. With this generation, Nissan moved production of Micra out of Britain and into India.
[Source - Facebook.com/nissanfrance]