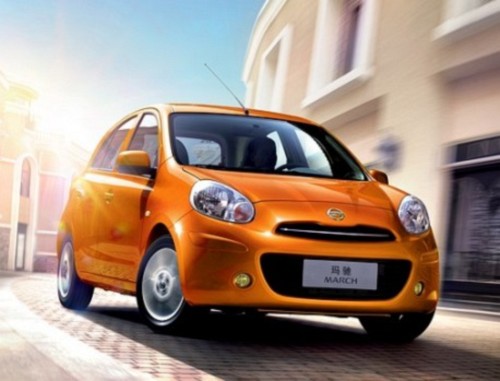 Nissan has managed to sell 54000 Micras all across the globe. These include bookings from Thailand, India and even hometown Japan.
The Micra was first launched in Thailand earlier this year & made its debut in India a couple of months back. It is slated for its European launch in November (The Micra is sold as the March in certain other countries) In Thailand alone the company has received 26,000 bookings for the car.
In India too the car had a fantastic 1st month. In the month of August the car crossed sales of 1,000 units despite Nissan's thin dealership network.
Nissan hopes to achieve a sales mark of a million units by 2013 from all the 3 models ( Micra Hatch, Sedan & MPV) based on the V platform.
The Micra has hit the jackpot and Nissan has reacted well. It added a second shift to their Chennai plant as exports are to begin shortly. Buoyed by this success, Akihisa Suzuki, Global Chief Marketing Manager of Nissan Motors said, "We want to reach one million units by 2013, for the three models based on the new platform V."
Despite of the controversial styling, the Nissan Micra is a good buy especially for the goodies that it packs in. Features like keyless entry, start stop button which is available on Micra, generally start at D segment sedans like the Chevrolet Cruze. Even the basic model is loaded with useful features, but customers in India have preferred the top-end model that comes with the aforementioned features. It has also received the 'Most Environmental friendly Car of the Year' award in Thailand. This combination of value, features, and responsibility makes the Micra sell like hot cakes.