If you wanted to buy an Alto and thought that EON is your only alternative, you won't hold on to that thought for much longer. Nissan India has announced plans of entering this space very soon with their own contender developed from scratch.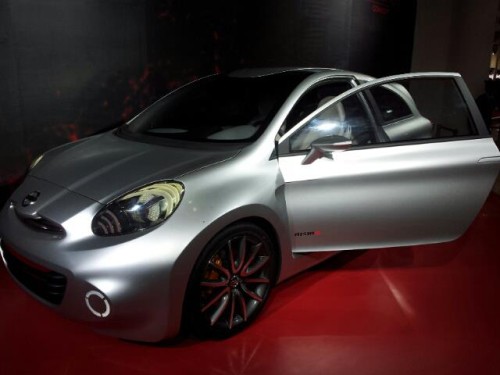 Nissan Compact Sport Concept at Auto Expo 2012 - Has no relation to the story

Commenting on the development, Mr Andy Palmer, Executive Vice-President -
We will look at an affordable car without a doubt. There are several sub-segments (under the Rs 3-lakh space) and we have ambitions to traverse as many of those as practically possible.
However, Nissan India is steering clear of the 'cheapest car' label. The company intends launch small car in a space which is dominated by Alto and has recently invited the Eon. The planned product will be critical to ramping up volumes in India and strengthening its brand in the personal buying space. The new product is targeted towards people who want to upgrade from the Tata Nano and motorcycles.
A Nissan official had earlier told IndianAutosBlog.com that one of the ways to build a car smaller than Micra was by using the V-Platform.
Nissan India may choose to pursue this ambition solely by itself or with the help of its existing allies. Considering Ashok Leyland is not interested in the personal car space, Nissan may partner with Renault in order to develop this product.
[Source: TheHinduBusinessline.com]