Japanese tuning outfit Impul has released their latest work on the 2013 Nissan Micra. Called the March abroad, the Micra gets a host of body parts from Impul.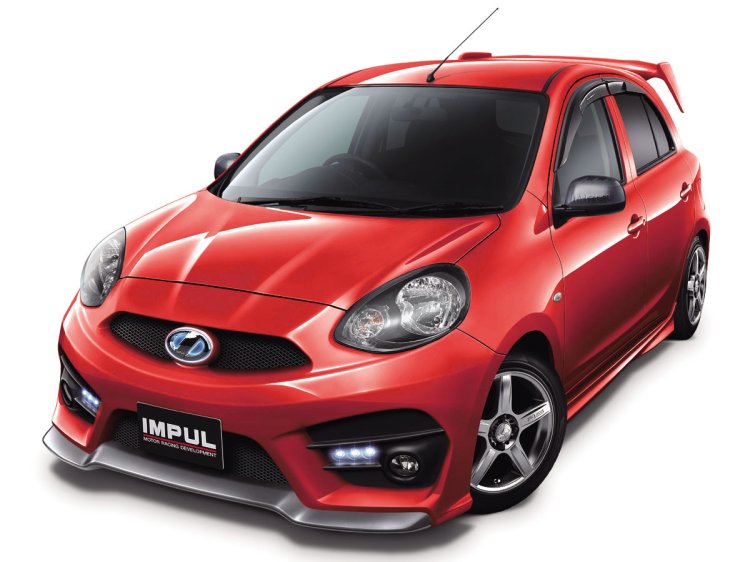 The 2014 Impul Nissan March was shown at the 2014 Tokyo Auto Salon which took place between 10th and 12th January.
The small hatchback now gets a new front bumper, sideskirts, rear bumper and rear spoiler. Impul has also changed the wheels from the stock fitment to RS S-05 and LED lamps have been added to the grill and the fog lamp section to create day time running lights.
Tuning company Impul makes a host of products, including aerodynamic parts to make the March go quicker and be more fuel efficient. Impul's offerings include front bumper, side skirts, rear bumper and wing, full aero kit, aero side visors, carbon mirror covers, hi-power control kit to improve engine response, extra power kit to improve throttle response, super shocks to allow for height control, coil springs, brake pads, brake systems, mufflers etc.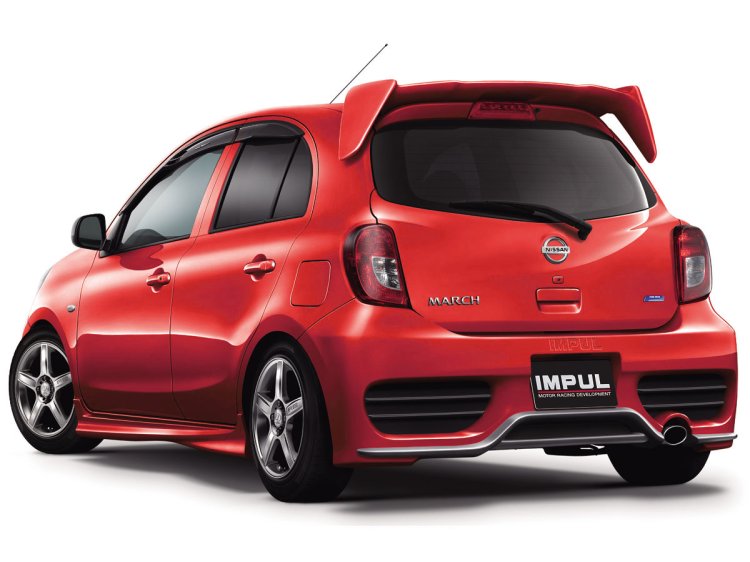 Impul was established in 1980 by Nissan's works driver Kazuyoshi Hoshino. The first fully tuned car from the garages of Impul, a tyuned Y31 Gloria came out in 1987.