Nissan displayed a Juke Nismo RS at the LA Auto Show today. Following the 197 bhp Nismo version of the Juke, the Juke Nismo RS manages to output 215 bhp from the same inline 1.6-liter DOHC turbocharged engine. Torque output has been upped from 249 Nm in the Juke Nismo to 284 Nm in the Juke Nismo RS.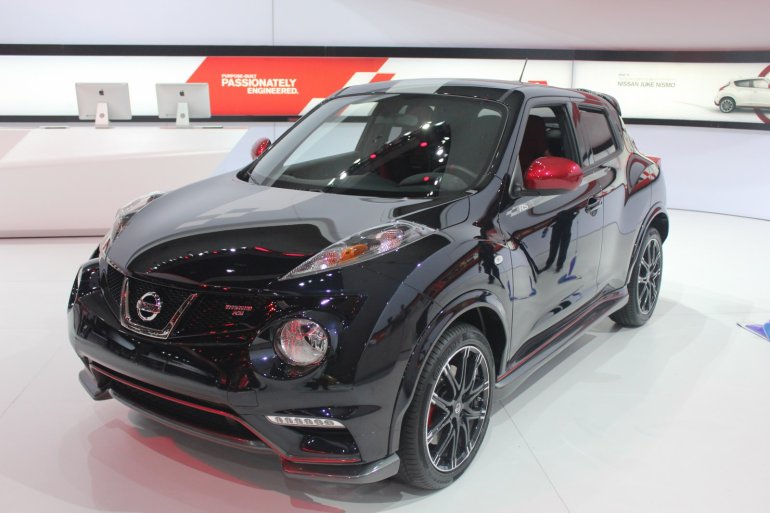 A simple remapping of the ECU and updating the exhaust system has helped Nismo eek out more power and torque from the same engine. The Juke Nismo RS is available in two variants. The one mentioned above is equipped with an improved six-speed manual gearbox and a front wheel drive system. Another variant with an Xtronic CVT and all-wheel drive system comes with a 211 bhp engine with a torque of 249 Nm.
A redesigned front fascia among other tweaks make the Juke Nismo RS 37% more aero-efficient compared to the regular variants. An optional package for the Juke Nismo RS will include the NissanConnect with a 5.8-inch display showing navigation, 3D maps, Navtraffic, rear view monitor, USB and other NissanConnect apps along with voice activation.
The model will be made available in early 2014. Find more details in the press release below.
Nissan Juke Nismo RS Image Gallery
Nissan Juke Nismo RS Press Release
[Can't see the press release here? Head over to Slideshare]